Perception Quick Start (PQS) is a unique Advanced Driver Assistance System (ADAS) reference software development kit (SDK) that simplifies the use of advanced R-Car V3x hardware accelerators, decreasing development time and leading to quicker time to market.
Available Reference Software
Three software packages are available. Each package includes the complete pipeline of software, from receiving the camera or light detection and ranging (LiDAR) data to visualizing the results on a screen.
Image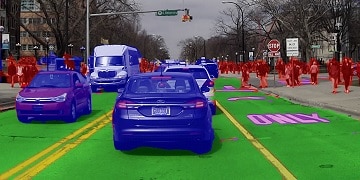 Road Feature Detection Reference Software
Image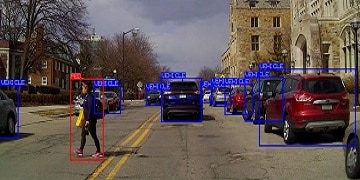 Camera Object Detection Reference Software
Image
LiDAR Object Detection Reference Software
Features
Source code and deep neural network designs provided
Illustrates use of SDK components with an end-to-end camera and LiDAR based object detection sample implementation
Fast realization of complex vision processing pipelines
Renesas collected and labeled data available for use by customer
Includes constructs to realize current ADAS features such as surround view, EU NCAP and more
Integration of the Renesas toolchain