Published: September 10, 2019
What is WattShare Technology?
Previously my phone was the only device I could charge wirelessly. But now I have three personal gadgets that I can charge wirelessly: my phone, smartwatch, and Bluetooth earbuds. These three things are with me all the time. On most days, my phone is always above 70% battery charge, thanks to the wireless charger on my office desk. My phone has an almost 4000 mAH battery and the other two devices have tiny batteries in comparison, particularly the earbuds in their charge case.
Several large smartphone suppliers have tackled this issue very well in their premium phone models by including the WattShare feature under their own brand names. By enabling the WattShare wireless charging feature, users can turn their phones into a wireless power transmitter and charge other wireless charging-enabled devices. Our sophisticated wireless charging receiver ICs leverage the receiver circuitry in the WattShare mode with not much additional cost.
Watch this short video to see how WattShare technology works:
WattShare charging immensely increases the convenience of charging and adds great value in many situations. Below are some situations where we can all become a superhero with superpowers to share, or savvy tech users envied by our friends.
Charge a friend's phone: We've all been in situations where we try to use the last few Coulombs in our phone's battery to order an uber, show a train pass to a ticket collector, or pull up hotel reservation data after a long flight. However, our phone gave up on us and left us in a helpless situation. Next time when you see your friend go through this, you can immediately step in and charge their phone using your WattShare-enabled phone – show your superpower.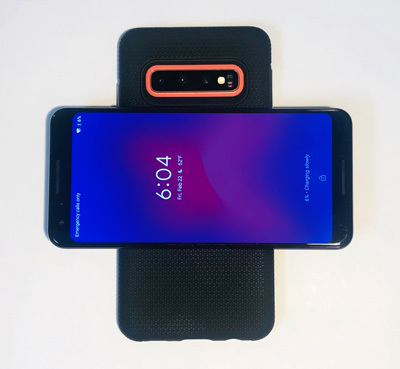 Charge accessories: When you are sitting in a meeting or having lunch with a friend, you can conveniently place your earbuds charging case or smartwatch on the back of your WattShare-enabled phone and charge your accessories wirelessly from the phone.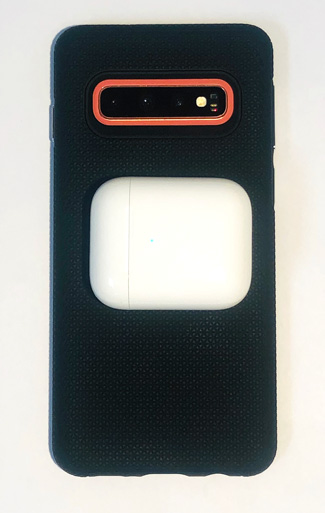 Open electronic locks: Electronic locks such as the August Smart Lock Pro are getting very popular because you can open your home door with your smartphone, check the status of the lock remotely and generate temporary keys for guests or cleaning crew. But the biggest pain point with electronic locks is that the battery in the electronic lock might drain completely when you are away from the house. With a WattShare-enabled phone, you can use the phone's battery to power the lock and turn the motor inside to unlock the door.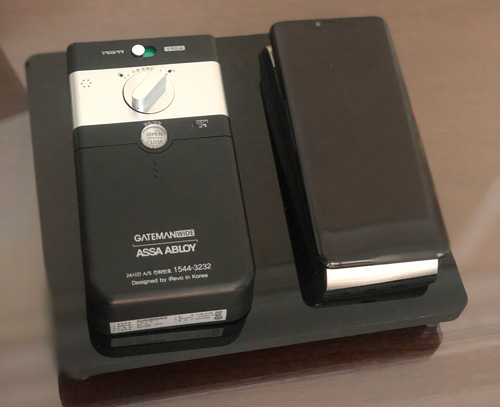 Charge phones and accessories with one travel adapter: For your next business trip, you don't need to pack two travel adapters. You can just charge your phone and place your earbuds case or smartwatch on the back of your WattShare-enabled phone. Then just watch as the phone wirelessly passes the charge onto the other devices.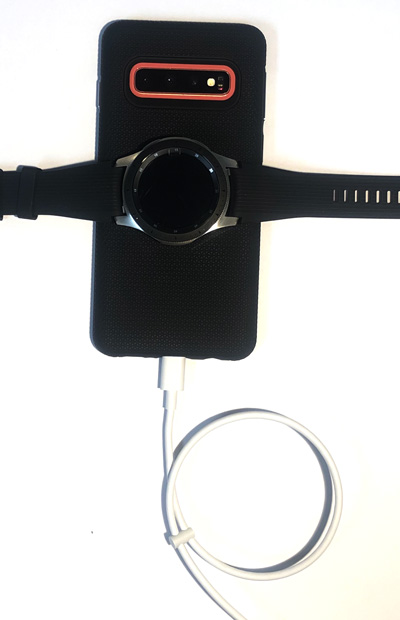 Accessories without batteries: In the near future, you can have many phone accessories similar to Motorola mods that can attach to your phone. Using these accessories, you can improve the audio output quality or add a gaming pad to improve your mobile gaming experience.
Powerbanks: Many power banks are starting to add wireless power transmitters to charge phones conveniently. But they still rely on plugin chargers to charge the battery of the power bank. Using Renesas WattShare-enabled wireless charging receiver ICs, manufacturers can cost-effectively design a wireless power bank that can receive and transmit wireless power using a single coil.
I am sure you have more innovative and useful applications for WattShare technology. We are very excited to hear about them. To get more details on WattShare technology and Renesas' complete portfolio of wireless power receiver and transmitter solutions, visit renesas.com/wirelesspower.