Electric bikes (e-bikes) have become hugely popular with consumers. Unfortunately, their high value and portability have made them hugely popular with thieves too. Danish firm PentaLock wants to stop bike theft altogether with the most secure bike locks – including a Bluetooth-powered integrated lock for e-bikes.
The global e-bike market reached an estimated nearly 20 billion USD in 2021. However, studies also suggest that e-bikes are 3 times more likely to be stolen than regular bikes. That isn't surprising, if you look at the typical value of an e-bike (almost 1500 USD in Western Europe) and the ease with which traditional bike security measures can be overcome: with the right tools, even the best bike chain can be broken in under 30 seconds.
That's why PentaLock felt it was time for some completely new thinking on bike theft prevention. And following consultation with various players in the industry – as well as an ex-professional bike thief – it developed an uncuttable lock that bike manufacturers can easily integrate into their existing bike frame designs.
Image
Stopping theft, promoting mobility
"PentaLock was founded with the simple idea of making it easier to protect bikes against theft. We want to make a difference by resolving a significant issue and fostering mobility on a global scale. Our goal was to develop a product that will benefit cyclists, bicycle manufacturers and insurance companies," says Emil Norup, CEO, PentaLock.
Like a car alarm, the PentaLock bike lock is controlled by a wireless key fob. When engaged, the lock immobilizes the bike pedals in both directions while a kill switch prevents powered movement. In addition, if anyone tries to move the bike or flip up the kickstand, the lock emits a loud (105 dB) alarm that can only be stopped with the key fob or by parking the bike and leaving it alone.
The right solution at the right price
Communication between the lock and the key fob is via Bluetooth. PentaLock uses a Renesas DA14585 SmartBond™ Bluetooth 5.0 system on chip (SoC) in the lock both to handle that communication and to manage the lock itself. "We were able to fit all the code for the lock, the immobilization and the smart alarm into the DA14585," adds Hugo Christensen, Senior Software Engineer.
"The DA14585 Bluetooth SoC is at the heart of our system. We explored several options, assessing them for functionality, availability, support, software stack flexibility and cost before choosing the Renesas solution. Thanks to Renesas's documentation and quick responses to our questions, development went very smoothly. And they have been very helpful with sampling and keeping us informed on lead times, so that we can make and stick to realistic production plans".
Image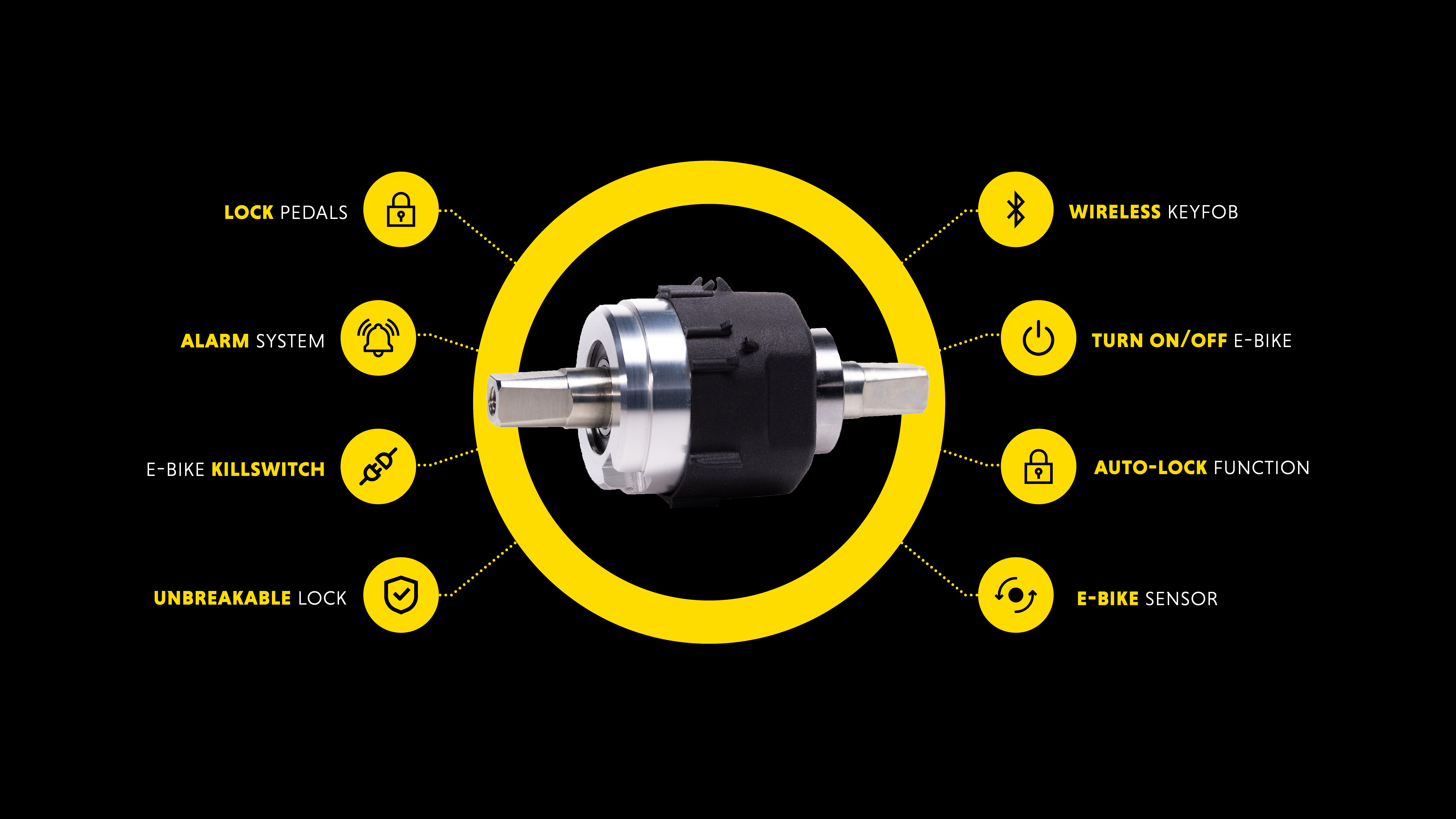 Eyes on the road ahead
The first generation of PentaLock e-bike locks, known as the PL2, is now available and, through a partnership with Dutch manufacturer WATT Mobility, the first e-bikes to feature the system were launched in the summer of 2022. Plans for the next generation (PL3) are already well underway. This will feature a groundbreaking torque sensor and machine learning technology to give cyclists a unique riding experience, including "one-push-go" for true convenience and security.
"We want to do more improvements in the PL3 to enhance the e-bike riding experience. The DA14585 isn't big enough for that, so we will use the DA14531 SoC for Bluetooth low-energy communication and a Renesas RA4E1 microcontroller to manage the lock." Jens Ole Østergaard, Chief R&D Officer concludes.