It goes without saying that "low power consumption" is one of the important indicators for measuring the performance of microcontrollers (MCUs). Renesas's 8/16-bit MCU RL78 family have achieved industry-leading levels of low-power consumption and have been well received in the market. What's more, it has been officially certified as the world's highest score in EEMBC's ULPMark-™-PP benchmark, providing supporting evidence to its reputation! This means that they have been certified as the world's smallest power consuming MCU* in this index.
* of products registered to EEMBC as of November 2019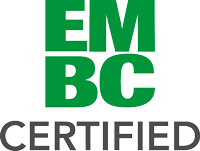 EEMBC (Embedded Microprocessor Benchmark Consortium) is a non-profit organization established in 1997 to promote the standardization of benchmarks for embedded systems, and Renesas is one of its board members. The certification score is widely known for fairly evaluating the processing performance of multiple manufacturers' products. ULPMark-PP (ULPMark-Peripheral Profile) is a benchmark for measuring the energy cost of the peripheral circuits built into the MCU. However, it also includes power consumption for changing peripheral circuits setting and processing operations by the CPU. Therefore, this benchmark is suitable for measuring the total power consumption performance of the system control applications mainly targeted by the RL78.

Among the RL78 family, the RL78/I1D group, which has been certified this time, is equipped with middle-speed on-chip oscillators (MOCO) capable of high-speed wakeup. However, other groups of products in the RL78 family is also produced by the same wafer process and have the same CPU core, and similar peripheral functions except for MOCO, so it remains almost the same level of low power consumption capability in the world.

For applications where low power consumption is essential, such as sensor nodes for IoT, please consider RL78 MCUs!
For more information on the RL78 family, please visit:
https://www.renesas.com/products/microcontrollers-microprocessors/rl78.html
For EEMBC ULPMarkTM, please visit:
https://www.eembc.org/ulpmark/
(Remarks) ULPMark is a trademark and EEMBC is a registered trademark of the Embedded Microprocessor Benchmark Consortium. All names of products or services mentioned in this blog are trademarks or registered trademarks of their respective owners.
---
Registering for a My Renesas allows you to request free samples for selected products, submit technical support requests, and get access to training, tool downloads, document update notifications and more.
The content in the blog, including, but not limited to, product prices and specifications, is based on the information as of the date indicated on the document, but may be subject to change without prior notice.