At Electronica China 2020 Renesas' technical experts demonstrated system solutions that showcase how Renesas is steering the future of innovation. Attendees learned how industry-leading companies depend on Renesas' chip differentiation when they embed our ICs in the next generation of IoT, AI and smart mobility applications.
IoT and AI
Moving Object Tracking: This tracking solution uses the Renesas RZ/A2M microprocessor (MPU) with DRP technology together with only one camera for image collection, control and vision processing. The control signals drive the movement of the robotic arm to realize the identification, tracking and precision grasping of objects. The RZ/A2M with DRP and e-AI offers higher speed and better power efficiency than any other machine vision and image recognition solution. It takes only 2.5ms (400MHz) to complete the process from image acquisition to AI inference, and power consumption is reduced to 0.6W (only A2M), 2.3W (with A2M control board).
Image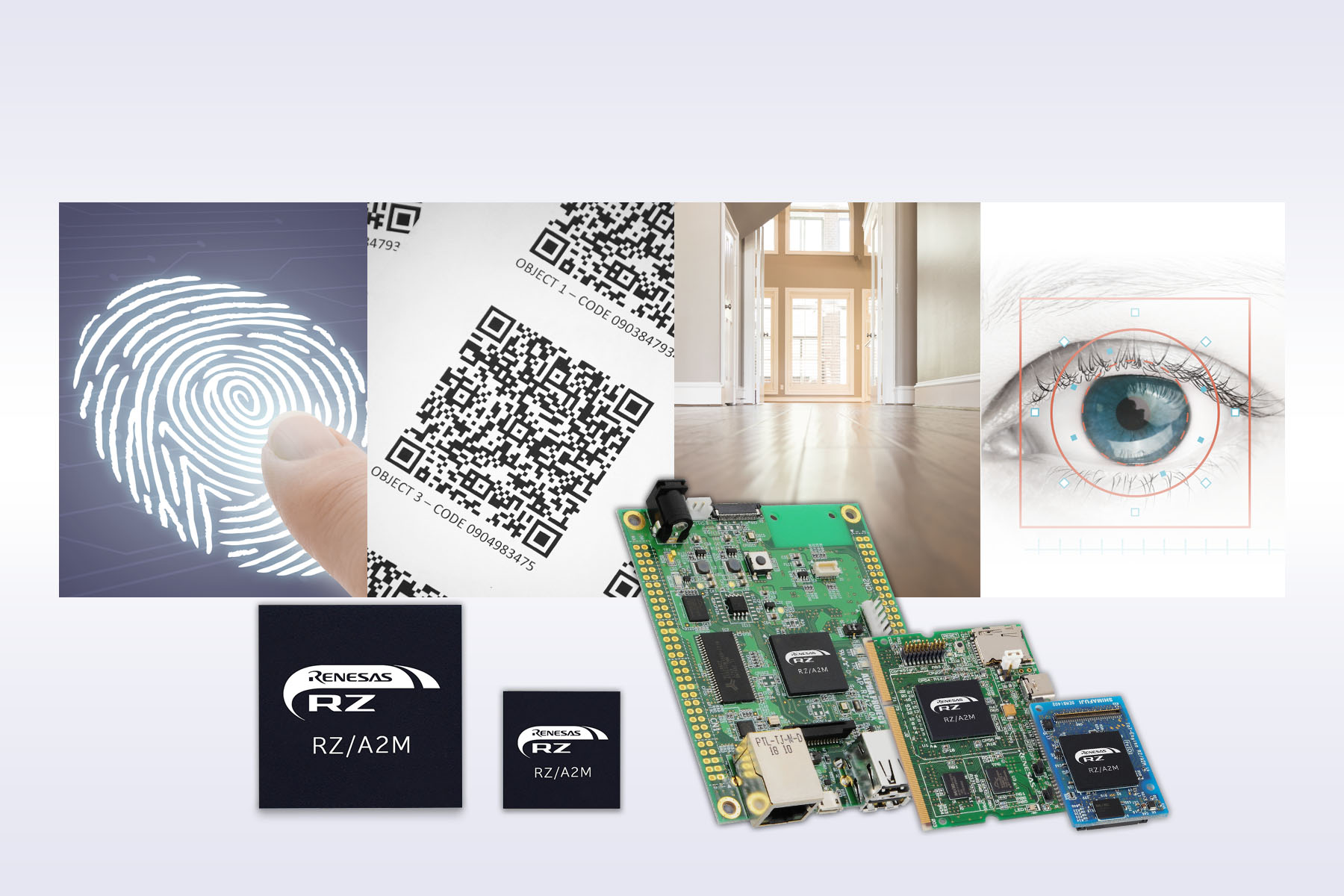 Perception is Everywhere: Renesas' all-in-one demo addressed IoT applications with a Renesas multi-sensors board and PC dashboard that connects to the cloud. On-board sensors include a ToF sensor, pulse-oximeter bio-sensor, illuminance sensor, RGB visible light sensor, environmental gas sensor (indoor, outdoor and odor), as well as temperature and humidity sensor. 
Smart Mobility
Automotive HD Link: Automotive high-definition link (AHL) is used for high-definition video transmission from the camera module to the ECU R-Car V3H SoC, using the existing low-cost cable and connector architecture, while upgrading to high-definition resolution. Suitable for long-distance cable ties and many connectors, AHL can handle parking assist system applications, including 360° surround view and rear camera.
Multi-Display for Cockpit: The smart cockpit solution integrates functions such as full LCD virtual instrumentation, entertainment and air conditioning settings, front view and multimedia play, and ADAS image recognition. The solution also drives three screen displays and uses a single-chip R-Car H3 SoC and 5P49V60, a multi-output car-level VersaClock™ clock generator IC.
BMS Reference Solution: The ISL78714 Li-ion battery management IC teams with the RH850/P1M microcontroller in an ASIL-D cell balancing reference design that offers longer lifetime accuracy and extensive system diagnostics to protect 14-cell Li-ion battery packs. This solution maximizes driving time and range for hybrid and electric vehicles, including HEV/MHEV/PHEV and BEV.
Image