Published: May 21, 2021
Renesas' DA16200 Wi-Fi SoC and modules have won the Communication Technology category at Elecfans' annual China IoT Innovation Awards.
China IoT Innovation Award, an annual award ceremony, funded by the industry magazine Elecfans, was held for the fifth time in Shenzhen on December 4, 2020. Renesas' DA16200 ultra-low power Wi-Fi SoC and modules won the IoT Technology Innovation Award within the category of best communication technology launched in the last 12 months and the lowest power consumption in the IoT industry.
Image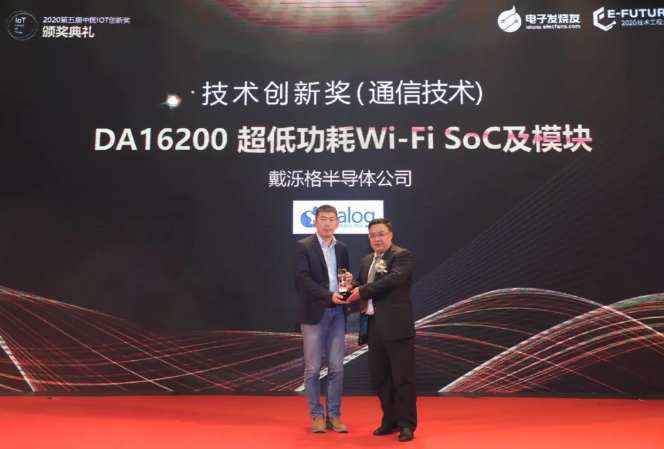 He Ling (on the left), General Manager of Renesas, former Dialog Semiconductor in China,
together with Zhang Yinghui, General Manager and Editor-in-Chief of Electronics Elecfans (on the right).
The China IoT innovation award is an annual award, first launched in 2016. The China IoT Innovation Award adheres to a fair and objective selection process, which relies on the voting of 5000+ engineers working within the embedded systems. It's been widely known by the industry and has become the most professional and influential industry award in China's IoT industry.
Image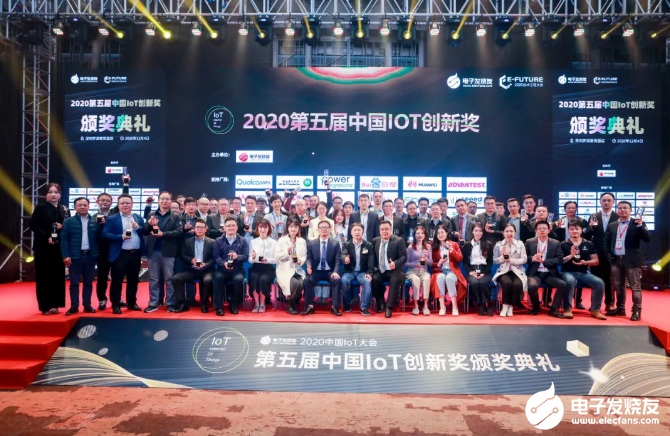 In May of 2020, Renesas, former Dialog Semiconductor, introduced the highly integrated, ultra-low power Wi-Fi network SoC chip DA16200 and modules. The DA16200 SoC is the world's first Wi-Fi SoC and its VirtualZero™ technology enables the industry's lowest level of power consumption for Wi-Fi connectivity so that even continuously connected devices can achieve a longer battery life in many use cases.
Congratulations and thanks to everyone involved!