Published: February 18, 2022
The two-day 2021 China HVAC Industry Development Summit and Cooling & Heating Intelligent Manufacturing Awards Ceremony took place on September 24th and 25th, 2021 in Hangzhou. At the Cooling & Heating Intelligent Manufacturing Awards Ceremony held on the 25th, Renesas was granted the Golden Smart Award and Top 10 Supply Chain Products Award due to its RX 32-bit MCUs for inverter control.
Image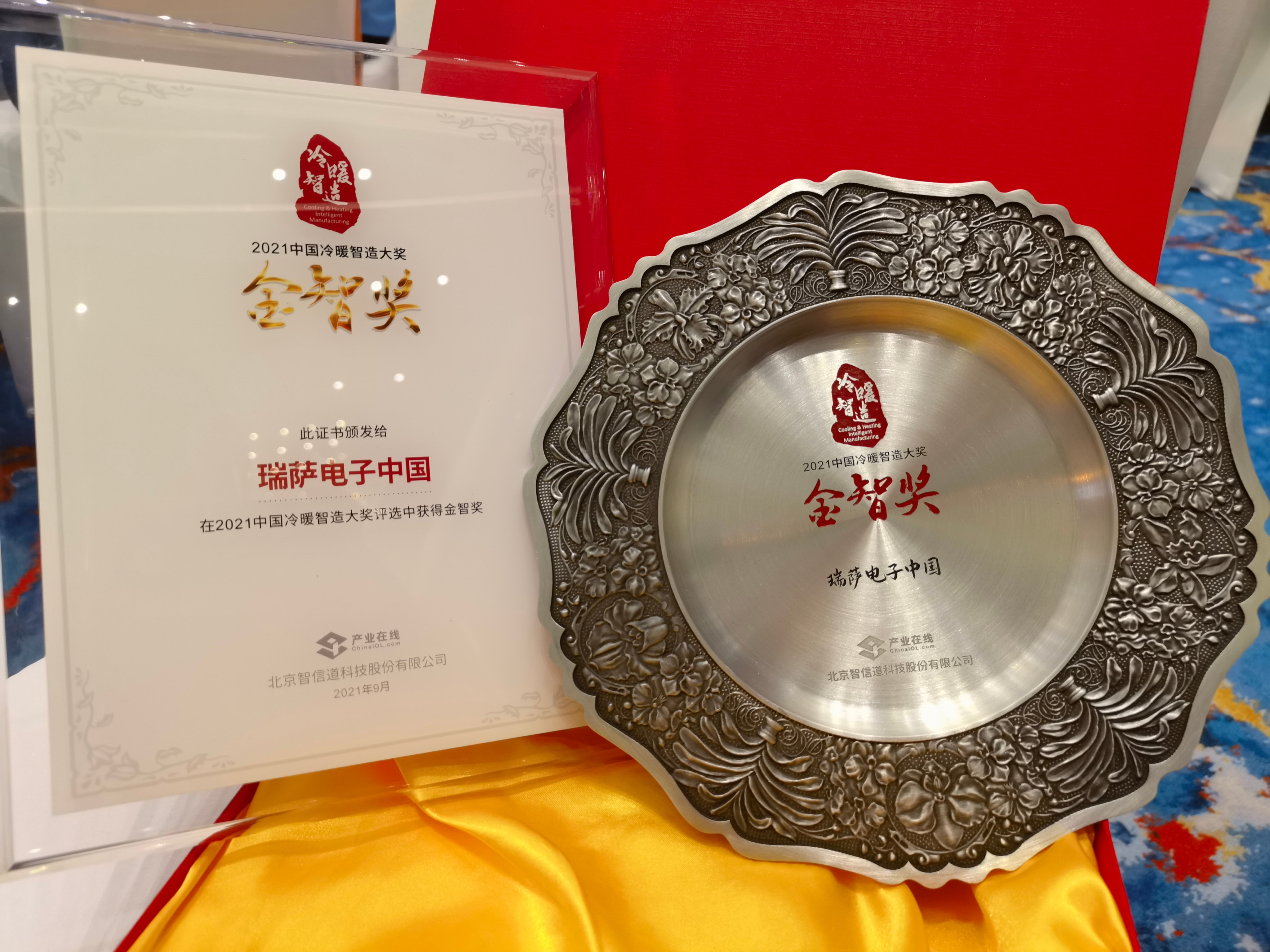 Image
The China HVAC Industry Development Summit, jointly guided by the China Refrigeration and Air-Conditioning Industry Association and the China Energy Conservation Association and hosted by ChinaIOL.com, is an industry event that brings together all players across the HVAC industry. Initiated by ChinaIOL.com in 2017, the Cooling & Heating Intelligent Manufacturing awards are presented annually at the CHIM Awards Ceremony held concurrently with the Summit. The 2021 awards consist of two categories: brand awards and product awards. As a brand award, the Golden Smart Award aims to recognize leading enterprises with outstanding influence on the HVAC industry. The product awards include Top 10 Complete Unit Products and Top 10 Supply Chain Products.
Based on semiconductor chips such as MCUs, SoCs, analog, power devices, and sensors, Renesas provides professional technical support, quality assurance and comprehensive solutions for the HVAC industry. In particular, its cost-effective and reliable MCUs with a sufficient supply are widely adopted in system master control, touch panel, and inverter control, occupying a considerable market share. Integrating the advanced semiconductor technology into MCUs, Renesas has also developed turnkey solutions, covering touch buttons, gesture recognition, voice recognition, inverter air conditioner drive, inverter refrigerator drive, and DC fan drive, to help industrial customers develop better products at a faster speed. Therefore, Renesas is well deserved for the Golden Smart Award.
With decades of experience in developing inverter control core technologies and products, Renesas has independently developed and rolled out over 1 billion RX 32-bit MCUs that conform to the industry-leading performance standard 5.90CoreMark/MHz. Its RX-T MCUs for inverter control were also awarded in this event. With powerful computing power and multiple functional units, they can drive up to four motors with a single chip. Due to their high cost-efficiency and reliability, RX-T MCUs have been widely used in various inverter appliances as the preferred choice for many manufacturers.
Image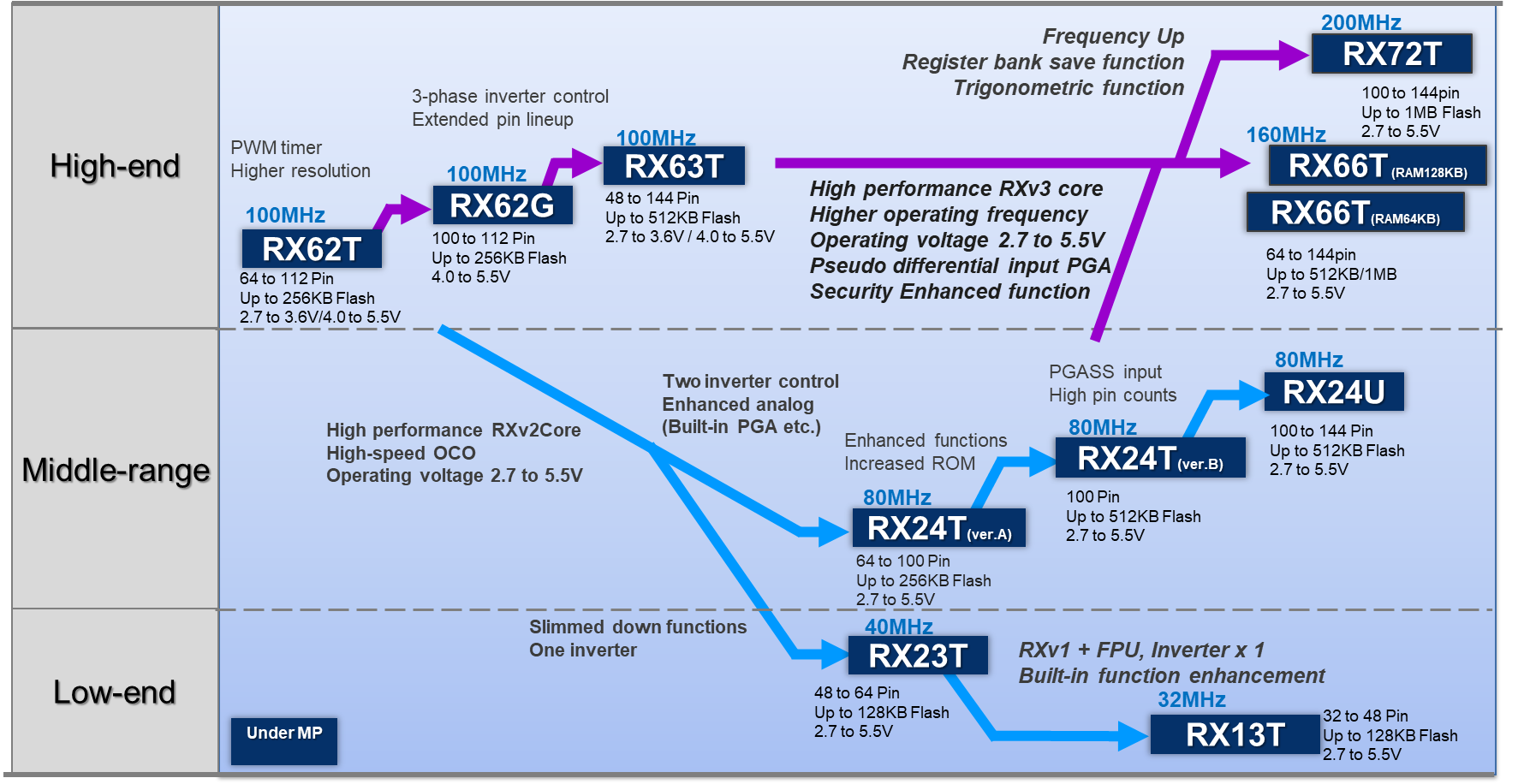 During the two-day event, experts from Renesas also conducted in-depth exchanges with industrial counterparts at the Industry Development Summit.
Image
Shen Qing, MCU Marketing Director of Renesas Electronics China, participated in the dialogue on "Technological Application and Innovation in Response to the New Proposal", stating that "Renesas, as an overseas-funded semiconductor supplier operating in China, has been actively responding to the Chinese proposal of achieving carbon emissions peak by 2030 and carbon neutrality by 2060." "Focusing on the development of green, environmentally friendly, sustainable, and advanced products and cutting-edge technologies, we always strive to provide customers with more high-quality products and work towards achieving the 'dual carbon' goals."
Image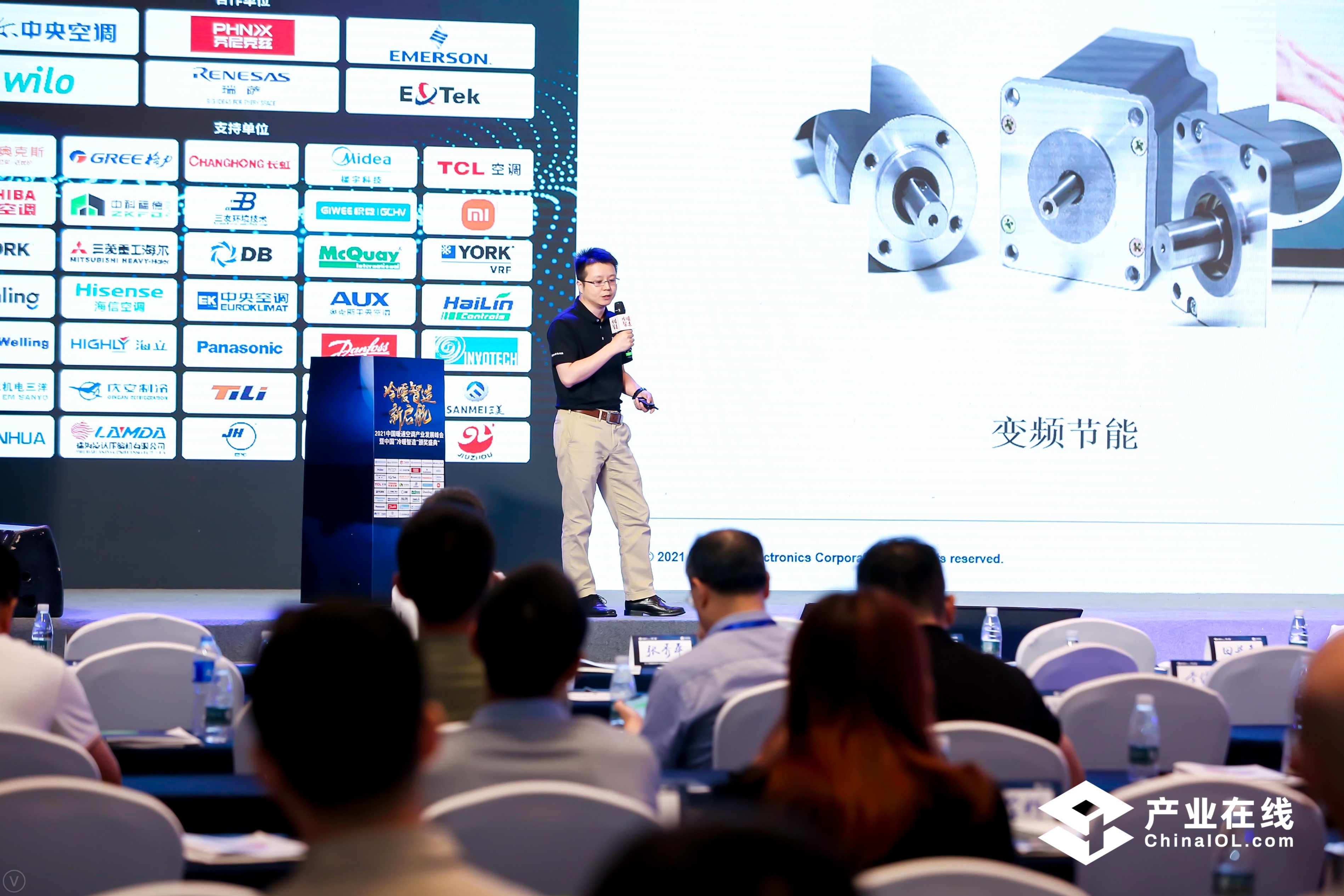 I, as MCU Marketing Manager of Renesas Electronics China, delivered a keynote speech titled "Renesas Empowers Cooling & Heating Intelligent Manufacturing" at the "Foresee the Future" summit forum, introducing Renesas' core inverter control technology, semiconductor product lines, as well as intelligent solutions in touch buttons, non-contact control, voice recognition from the perspectives of inverter energy saving, human-computer interaction and intelligent future. Particularly, his presentation on the RX-T MCUs and related motor control solutions received a warm response from attendees.