This smoke detector solution uses an infrared LED and an optical receiver to detect the presence of smoke. The low-power RL78/I1D with on-chip sensor amplifier helps reduce system cost while achieving extended operation on battery power.
Configuration
Circuit diagrams, parts lists, and sample programs are available.
Contact us for more information.
Image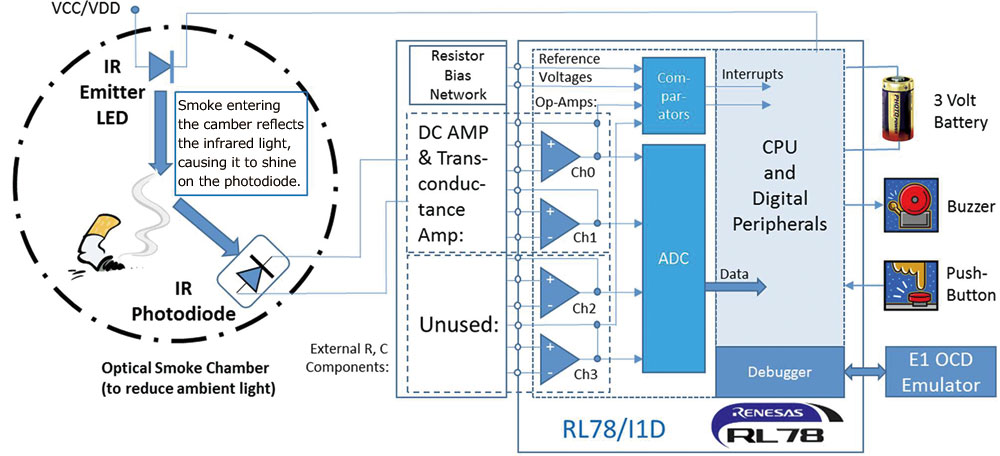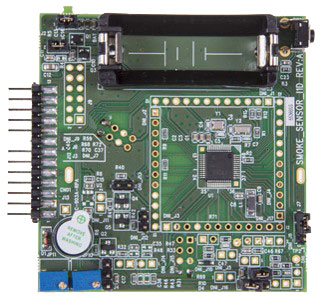 Applications