R-Car Family Software & Tools
Development Environment for the R-Car Family of SoC
Renesas, along with our partners, offer a large variety of software and development tools to support the large-scale and complex software development needs demanded by the automotive market today. Our products enable a development environment that can maximize efficiency and lead to improved reliability and performance of developed products.
Software Stack and tools for Development for R-Car Software
Computer Vision | R-Car SDK | OS | Virtual Platform | Boards | Design consultation | IDE | Emulator
R-Car SDK
R-Car Software Development Kit
R-Car SDK (Software Development Kit) is an easy to start & easy to use development framework for the R-Car V Series SoCs from the successful Renesas Autonomy Platform.
Re-inventing SW development for Automotive Applications
e² studio for R-Car, Integrated Software Development Environment
Easy to start, easy to access, easy to use, easy to develop
| Target Devices | Title | Type | Company |
| --- | --- | --- | --- |
| R-Car V3M, R-Car V3H, R-Car S4 | e2 studio for R-Car | IDE and Coding Tool | Renesas |
Virtual Platform
Virtual development environment to accelerate automotive software development
For customers of Automotive SoC, R-Car, Renesas offers the R-Car Virtual Platform enabling software development before silicon is available - Shift-left of Software development and System verification for Next-generation vehicles.
R-Car Virtual Platform (VPF)
R-Car VPF is a simulation environment to enable Software design without a device sample. It emulates the function of an R-Car device at the register interface to enable Software design as though the device was available.
To start Software design pre-silicon and then migrate seamlessly to Software design on the device sample.
To execute System verification, where device and control software operate cooperatively, pre-silicon.
To execute Regression test of software during both pre-silicon and post-silicon development phases.
Major features
R-Car VPF integrates CPU models and software can be executed on these CPU models.
Read / write access to memory space such as DRAM.
Address map and calculation accuracy are exactly the same as those of the device.
Boards
The reference boards and starter kits provide the peripheral functions and interfaces necessary to accelerate hardware and software development of each R-Car family product.
Emulator
These emulators are designed for customers to efficiently debug hardware and software when developing systems using the R-Car family.
High Functional On-Chip Debugging Emulator E2
Basic model to improve development efficiency
Up to 2 times faster download speed than conventional products
Hot plug-in function: available without the need for an optional adapter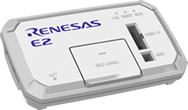 Full-Spec Emulator IE850A
High performance model with event functions, performance measurement, and large trace acquisition
Collect long-term program execution histories
Use IE850A and E2 emulator on the same user system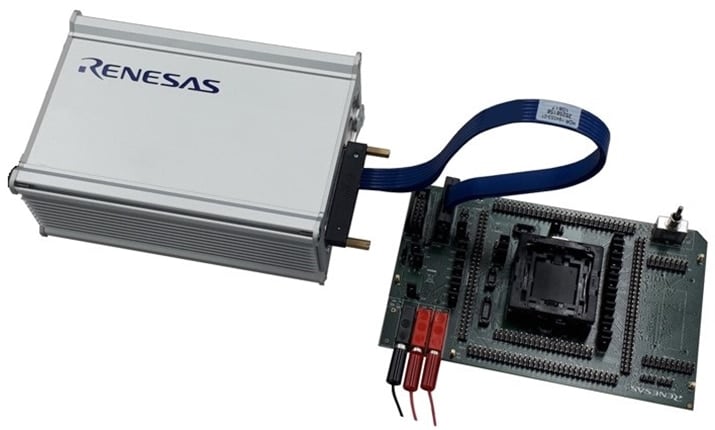 Computer Vision
Image recognition and sensing solutions for ADAS and automated driving.
| Target Devices | Title | Type | Company |
| --- | --- | --- | --- |
| R-Car V3M, R-Car V3H | 3D Surround View With and Without GPU | Software Package | Cogent Embedded Inc. |
| R-Car V3M, R-Car V3H, R-Car V3U | Atlas Camera Optimization Suite for R-Car by Algolux | Software Package | Algolux |
| R-Car V3M, R-Car V3H, R-Car V3U | Autobrains AI Solution | Software Package | AutoBrains Technologies Ltd. |
| R-Car V3M, R-Car V3H | Driver Monitoring Solution on R-Car - Vision based ADAS algorithms development on R-Car V3 M/H | Software Package | PathPartner Technology Pvt Ltd |
| R-Car V3M, R-Car V3H | ISP Solutions for R-Car V3H & R-Car V3M | Software Package | Cogent Embedded Inc. |
| R-Car V3M, R-Car V3H | R-Car Hardware using OpenCL and SYCL | Software Package | Codeplay Software |
| R-Car V3M, R-Car V3H, R-Car V3U | RT-RK - Expertise on Renesas' Computer Vision and CNN | Software Package | RT-RK Automotive LLC |
| R-Car V3M, R-Car V3H | SVNet, Deep Learning Embedded Software by Stradvision | Software Package | StradVision, Inc. |
OS
Supports third-party operating systems for reliability and security.
Design Consultation
We can propose various solutions to meet your needs, including key technologies such as image recognition and deep learning using R-Car, as well as how to construct an evaluation environment.