CONNECT IT! ETHERNET RZ/N is the perfect solution kit for developers new to developing with the RZ/N1. The kit comes with not only an evaluation board, but also a JTAG emulator and various sample software. By setting up the board according to the startup manual, you can evaluate Linux OS or R-IN Engine, or master and slave communications using EtherCAT or various other protocols In addition to three CPU boards (RZ/N1D, RZ/N1S and RZ/N1L), an expansion board that enables you to evaluate various peripheral functions is also available; you can choose which evaluation board to use according to your application. Experience the performance and function of the RZ/N1 through this CONNECT IT! ETHERNET RZ/N kit.
图像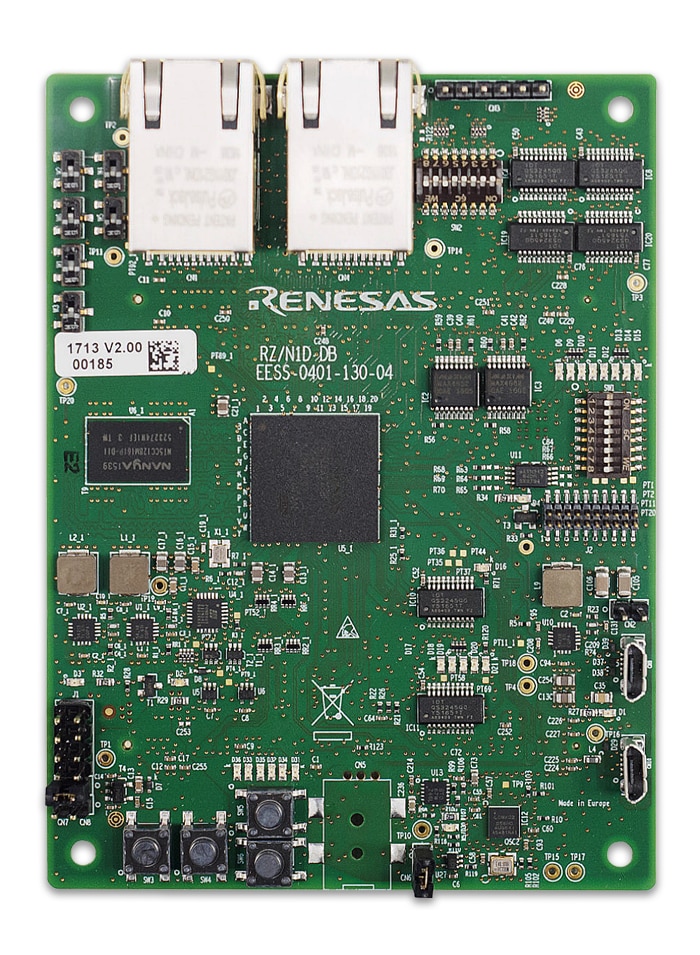 图像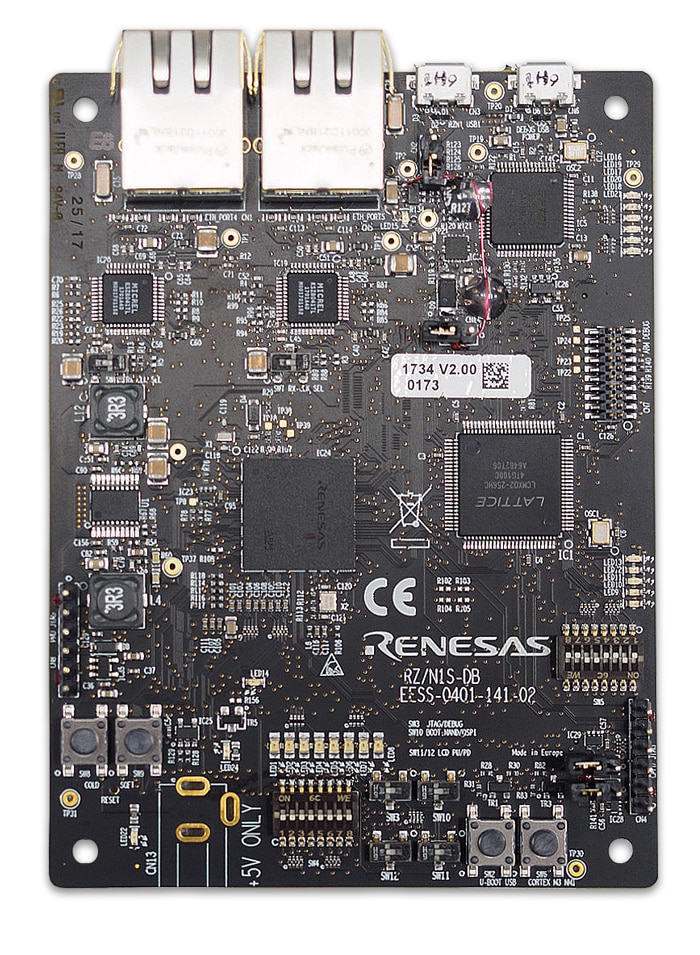 图像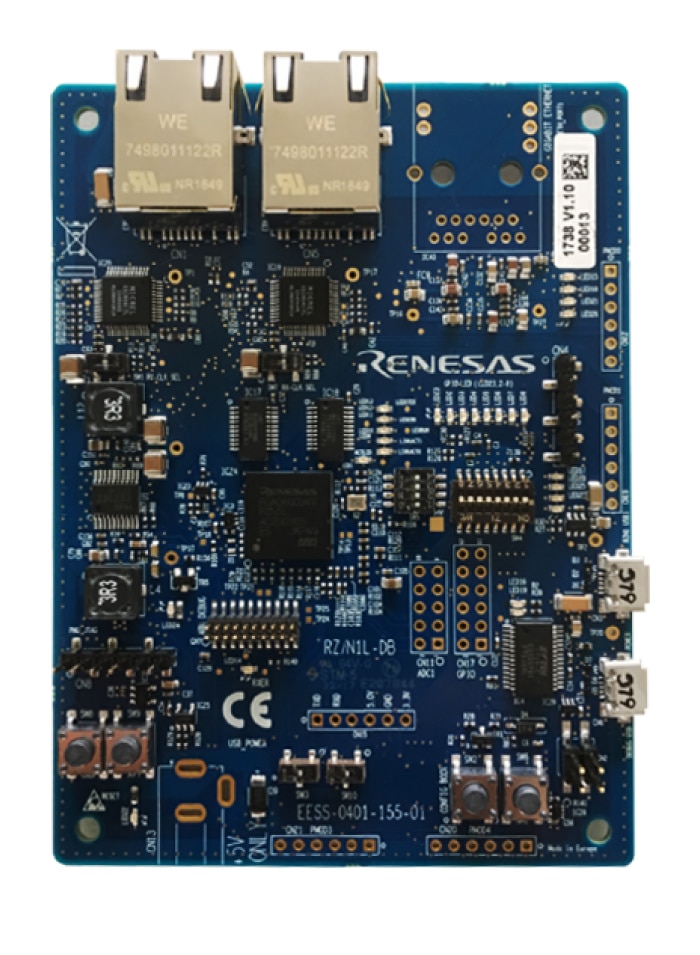 图像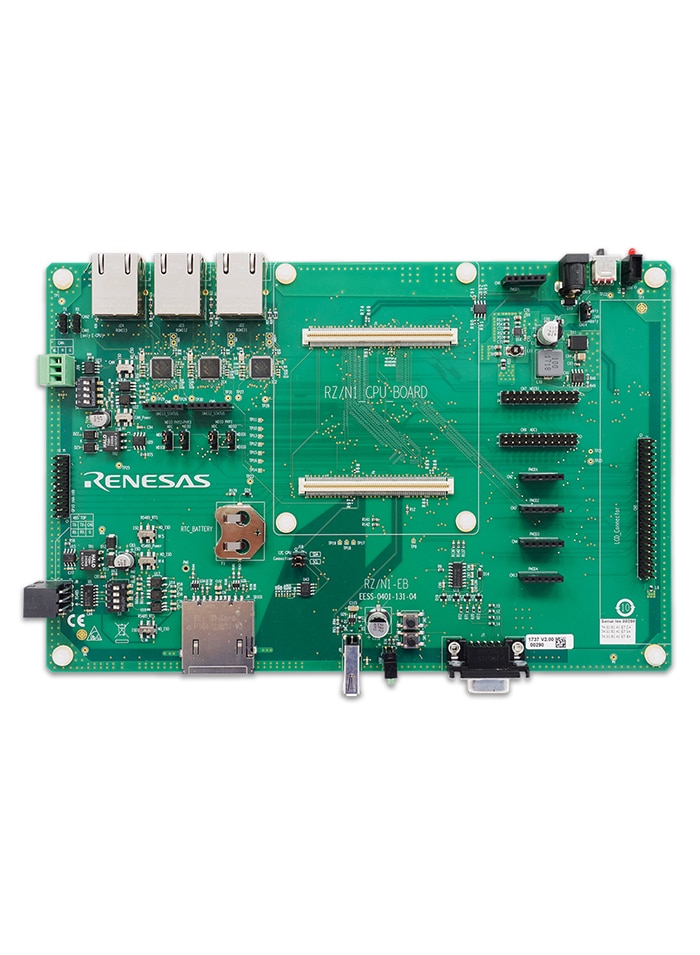 Ordering Information
| Product Name | Part Number | Status |
| --- | --- | --- |
| RZ/N1D CPU Board | YCONNECT-IT-RZN1D | Available *1 |
| RZ/N1S CPU Board | YCONNECT-IT-RZN1S | Available *1 |
| RZ/N1L CPU Board | YCONNECT-IT-RZN1L | Available *1 |
| RZ/N1 Expansion Board | YCONNECT-IT-RZN1-EB | Available *1 |
*Note: 1. Please contact a Renesas sales representative or distributor.
特性
JTAG emulator

IAR I-jet Lite (20-pin flat ribbon/USB cable)

2 USB cables
Startup manuals
Pin setting tool
RZ/N Solution Kit DVD

User's manual
OS (Linux, ThreadX®(Evaluation version), HW-RTOS)
Software PLC Codesys
Protocol stacks

EtherCAT®
Modbus
PROFINET®
Ethernet/IP™
etc.