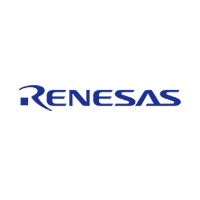 Update: Dec.24,2020
Renesas Electronics Corporation
The Linux package offered by Renesas contains ported and tested basic software that is necessary for the industrial segment, in a software package for which operation and performance has been verified based on a datasheet. It enables you to start using a stable Linux environment and basic software immediately, so you can concentrate on developing your application.
Product Overview
This product provides whole set of software which consists of Linux packages and software add-ons.
Functions of this products have been verified under our development process management. Regular maintenance is also provided. You can greatly reduce the burden of software development in embedded system development by using this package.
Please read the Release Note included in this product and "RZ/G Verified Linux Package Start-up Guide" first when you use the package.
Features
Verified not only the first release but also all following releases
Supports industry standard API
Expandable via software add-ons from Renesas and selected partners
Maintained free of charge
Two types of Linux kernel available
Functions
Linux kernel
You can choose Kernel version "4.4-CIP" or "4.4-CIP-RT"
10+ years support will be provided with the cooperation of the CIP project
Device Driver
Media Player IF
Plug-in with general-purpose media player (GStreamer)
Video Codec
H.264 decoder/encoder provided as standard IF (OMX)
Video processing
Image editing functions such as scaling, clipping, and compositing according to the display screen
Graphics function
Graphics function compliant with OpenGL ES standard (SGX)
Please refer to the Release Note for names and versions of major components.
Two different version "4.4-CIP" and "4.4-CIP-RT" with different Linux kernels are available.
"4.4-CIP" version is suitable for typical purposes.
"4.4-CIP-RT" version offers the kernel which is improved real time performance compared with "4.4-CIP", but note that RT version do not guarantee hard real time performance such as worst response time. Please carefully consider the possibility of application to real products by doing performance evaluation with your own use-case.
Pros of RT version

Improve the accuracy of the periodic thread execution
Improve the worst response time to interrupt

Cons of RT version

Generally, since the number of thread transition increases, the overall system performance reduces
Mutual exclusion and other timings in the kernel are changed, and may cause problems with existing assets (drivers, etc.)
This product contains the same evaluation version library of H.264 Video codecs and graphics (OpenGL ES) functions provided from "RZ/G Multimedia Package [Evaluation version]" page.
"RZ/G Series Security Solution" is not included in this product. Please get individually from "RZ/G Series Security Solution" page.
Target Reference Boards
iWave RZ/G1H-PF Development Kit
iWave RZ/G1M-PF Development Kit
iWave RZ/G1N-PF Development Kit
iWave RZ/G1E-PF Development Kit
iWave RZ/G1C-PF Development Kit
Note) All targets of VLP are "Standard Version". Regarding the support of interfaces which are not implemented on the standard version boards, and the other versions such as "SATA Version", please inquire via "Contact Us" page.
History
Nov 17, 2018: 4.4-CIP-RT version VLP 2.1.0-RT(Support PREEMPT_RT)
Jun 27, 2019: 4.4-CIP-RT version VLP 2.1.2-RT(Update Linux kernel to 4.4.176-cip31-rt23)
Dec 23, 2019: 4.4-CIP-RT version VLP 2.1.4-RT(Update Linux kernel to 4.4.190-cip36-rt25)
Jun 29, 2020: 4.4-CIP-RT version VLP 2.1.6-RT(Update Linux kernel to 4.4.208-cip41-rt27)
Dec 24, 2020: 4.4-CIP-RT version VLP 2.1.8-RT(Update Linux kernel to 4.4.235-cip49-rt31)
Next update
Jun, 2021: 4.4-CIP-RT version
Note
RZ/G Verified Linux Package contains the following decoders, encoders, parser related packages.
Downloads
[Support Policy]
As a general rule, Renesas does not provide support for this evaluation version. For the product version, Renesas provides support for the below items without additional payment. For more details, please contact a Renesas salesperson.
Renesas provides support for the items below for RZ/G Verified Linux Package without additional payment.
 
Form
Q&A and issue analysis*1
Maintained by Renesas
Renesas reference board
Customer board
Customer developed/modified SW
-
No
No*2
No
Customer added OSS
-
No
No
No
Validation target OSS in VLP
Source Code
Yes
No
No
Renesas developed SW
Source Code
Yes
Yes
Yes
Binary
Yes
Yes*3
Yes
*1) Firstly, customers should investigate which part has a problem: Renesas' deliverables or customer's developed part.
*2) We provide support for the board-dependent changes such as channel numbers and pin configurations.
*3) We provide Q&A support only for the functions which are defined and described in the user's manual.
Evaluation version package is permitted to be used for evaluation purposes only and is not able to be applied to commercial products. For more details about the terms of use and how to obtain the product version, please refer to the download page and the license agreement of the evaluation version.