The RX family provides "easy, secure and safe" cloud connectivity solutions. It is possible to start development immediately.
Image

Overview
The RX family offers an evaluation kit with a convenient development environment (e2 studio) which is ideal for IoT device development. The evaluation kit supports real-time OSs (FreeRTOS, AzureRTOS) and various libraries (SSL/TLS, OTA, MQTT, TCP/IP, etc.) for IoT devices provided by major cloud vendors such as Amazon Web Services (AWS) and Microsoft. AWS and Microsoft device certifications give you the confidence to start development immediately. We support your IoT development with various application notes, such as the visualization of data uploaded to the cloud, remote control of devices and OTA firmware updates, etc.
Image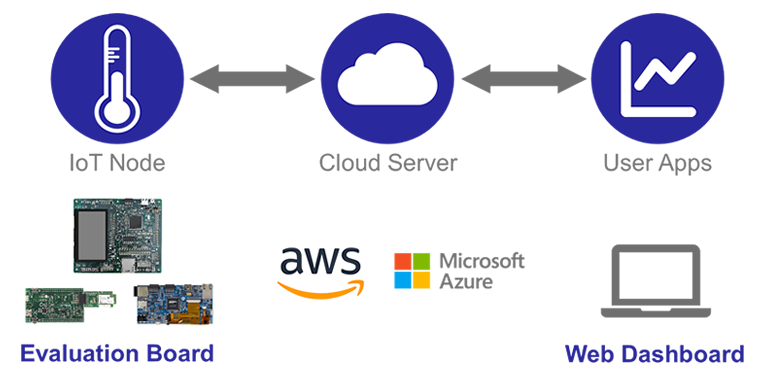 Image

Image

Choose the board you want to use
Image

Install the integrated development environment and compiler
Image

Obtain the sample code
 
e² studio
IAR Systems
※Supports Azure RTOS only
Remarks
Create a new RTOS project
done
(Recommended)
done

Suitable configuration for building user programs
You can create projects that are kernel-only or include sample programs
For details on sample programs and supported products, click here.
You can update FIT drivers in a project with the smart configurator
Click here to get the smart configurator for IAR.
(If you have e² studio, the smart configurator is bundled with e² studio and does not need to be obtained separately)

※There are some sample programs that do not support creating new.
Download the project from GitHub, and then import that project.
done
done

Cloud vendor-specified folder structure
You can get cloud vendor certified programs for where e² studio create new is not supported
FreeRTOS projects can be obtained directly from the e2 studio import function "Renesas GitHub FreeRTOS (with IoT Libraries) Project."
For details on sample programs and supported products, click here.

※FreeRTOS projects cannot update the FIT driver with smart configurator
Image

Development Environment
Recommended microcontrollers
We have selected the best products for cloud connectivity from our extensive line of RX microcontrollers.
As a basis for this selection, Renesas has ported the RTOS and as a result, believe that the memory resources required are at least 96KB RAM and at least 512KB ROM (or at least 1.5MB for OTA feature implementation).
Taking into account the communications, security and OTA capabilities required for cloud connectivity, we have selected the following products:
 
Part Number
CPU
Frequency
ROM
RAM
Trusted
Secure IP
BGO,
Dual Bank
Driver support
Ether
Wi-Fi
BLE
Cellular
MCU
RX72M  /  RX72N
RXv3
240 MHz
4 MB
1 MB
check
check
check
check
TBD
TBD
RX66N
RXv3
120 MHz
4 MB
1 MB
check
check
check
check
TBD
TBD
RX671
RXv3
120 MHz
2 MB
384 KB
check
check
No
check
TBD
TBD
RX65N  /  RX651
RXv2
120 MHz
2 MB
640 KB
check
check
check
check
TBD
TBD
Evaluation Board
You can easily try cloud communication using a board equipped with Renesas devices. You can choose based on the microcontroller, the communication method, and the peripheral functions. You can also download a variety of predefined programs for each board free of charge.
The kit is ideal for:
Evaluation of Renesas devices (MCUs, analog devices, sensors)
As a reference for customers when designing boards and programs
As a learning application for those who are newly starting cloud communications
Image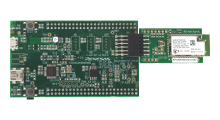 This is a Cloud communication evaluation kit that can connect to the cloud via Wi-Fi. It is equipped with a Wi-Fi communication module, a temperature/humidity sensor, an optical sensor, a 3-axis accelerometer, a serial communication USB board, and a USB port for debugging, and can be evaluated in a configuration that is close to IoT equipment.
Image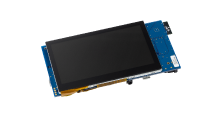 In addition to cloud communication, this multifunctional evaluation kit also supports LCD and voice input. It is equipped with an LCD display, a stereo MEMS microphone, a MicroSD slot, a Wi-Fi/BLE module, a general-purpose USB port, and an RJ45 connector, and cloud communication + HMI can be evaluated with this one unit.
Image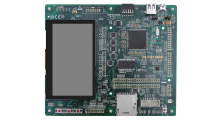 A general-purpose evaluation kit for RX65N microcontrollers. Cloud communication evaluation via Ether communication is possible. This is equipped with an LCD display, an SD slot, a general-purpose USB port, and an RJ45 connector, and can be used for functional evaluation in addition to cloud communication.
Image
The Renesas Starter Kit+ for RX671 is the perfect starter kit for developers who are new to the RX671 (Code Flash 2MB, Pin Count 144-pin). The kit includes an LCD display module and an on-chip debugging emulator.
Image

Certified Program
Image

Amazon distributes FreeRTOS free of charge as a real-time operating system for microcontrollers. FreeRTOS includes libraries for connectivity, security and over-the-air (OTA) updates.
Renesas ported FreeRTOS to work on our evaluation board and distributes it free of charge. The ported program is AWS device certified, so you can use it with confidence.
AWS Certified Program
The supported FreeRTOS versions and details of supported products / sample programs are available on the Renesas GitHub page. Please check here.
Extended Programs
Image

Microsoft offers Azure RTOS as a real-time OS for microcontrollers. It can be used to develop embedded IoT applications. Renesas 32-bit RX microcontrollers have been prelicensed by Microsoft, so you don't need to obtain a separate Azure RTOS license. Renesas has ported the Azure RTOS to work on our evaluation boards and distributes it free of charge. The ported program has also been certified to work with Microsoft and is safe to use.
Microsoft Certified Programs
Program
Operation Overview
Obtain from
Board
Communication Method
Development Environment
Compiler
Ehernet
Wi-Fi
e2 studio
IAR Embedded Workbench for RX
CC-RX
GCC
IAR
MQTT Communication Test Program
This is an Azure RTOS-based sample program that Microsoft has confirmed to connect to Azure Cloud. You can use the MQTT protocol to send text messages to the Azure Cloud.
Microsoft's Official GitHub
Renesas Starter Kit+ for RX65N-2MB
check
remove
check
check
check
check
check
RX65N Cloud Kit
check
remove
check
check
check
check
check
RX72N Envision Kit
check
check
check
remove
check
check
check
Renesas Starter Kit+ for RX671
remove
check
check
remove
check
check
check
IoT Plug and Play Ready Program
This is an Azure RTOS-based sample program with IoT Plug and Play, which is confirmed to work with Microsoft. You can use this sample code to connect IoT devices and products to Azure IoT Central without program changes, which facilitates connectivity, monitoring, control, and management, and provides a more customizable dashboard. This allows you to quickly and easily create PoC.
Microsoft's Official GitHub (PnP)
RX65N Cloud Kit
remove
check
check
check
check
check
check
RX72N Envision Kit
check
remove
check
remove
check
check
check
OTA (ADU) Firmware Update Program
Microsoft certified firmware update program (ADU sample program) for Azure IoT Hub. This enables remote firmware updates via the IoT Hub and can be used to develop PoC of firmware updates if you are considering continuous updates of IoT devices.
Microsoft's Official GitHub (ADU)
Renesas Starter Kit+ for RX671
remove
check
check
remove
check
check
check
Amazon Web Services is a trademark of Amazon.com, Inc. or its affiliates in the United States and/or other countries.
https://aws.amazon.com/jp/trademark-guidelines/
FreeRTOSTM is a trademark of Amazon Web Services, Inc.
https://freertos.org/copyright.html
GitHub® is a trademark of GitHub, Inc.
https://github.com/logos
Azure is a registered trademark or trademark of Microsoft Corporation in the United States and/or other countries.
https://azure.microsoft.com