Image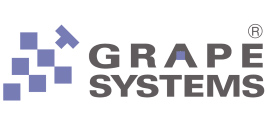 Established in 1991 and headquartered in Yokohama, Japan, Grape Systems Inc. is a leading solution provider for embedded devices and a distributor for embedded product vendors in Japan. As a leading solution provider and embedded systems expert, the company provides a wide range of offerings for embedded system and IoT platform development. Grape Systems is a Renesas Electronics Platinum Alliance Partner. In addition to the ThreadX-μITRON Wrapper Verified Software Add-On (VSA), Grape Systems can undertake various software customization work on the Renesas Synergy platform.
Solutions and Products
Support
Disclaimer
The content included herein has been provided by other companies and Renesas does not claim any ownership therein. Renesas may or may not moderate or pre-screen the content included herein. Renesas requires partners to verify the functionality of their products on Synergy Platform and Renesas is not responsible in any way for the content included herein nor its quality. Renesas does not endorse any content included herein or any opinion, recommendation, or advice expressed therein, and Renesas expressly disclaims any and all liability in connection with such content, whether or not arising under the laws of copyright, libel, privacy, obscenity, or otherwise. Renesas does not provide support for any of this content; all support requirements should be directed to the owner or licensor of the content. Renesas retains the right, at its sole discretion and without prior notice, to pre-screen, refuse, or remove any content from the Synergy Platform.