Published: January 18, 2020
Renesas had demonstrations in ADAS, Cockpit, EV, SoC, MCU, Analog and Power, covering the full range of the latest in Renesas Automotive solutions. Several demonstrations brought together the capabilities of Renesas and IDT or Renesas and Intersil, two companies recently acquired by Renesas to help complete our solution offerings in Automotive.
Here are a few highlights:
Perception Quick Start (PQS) Software – Reference software created by Renesas to help our customers utilize the hardware accelerators in R-Car V3H to kick-start their ADAS developments. PQS is a reference software development kit (SDK) that includes:
Source code and deep neural network designs
Camera and LiDAR based object detection sample implementation
Constructs to realize ADAS features such as Surround View or EU NCAP
Cockpit Reference Solution – A complete white box experience. Perfect for those smaller OEM's or Tier 1's looking for a way to create a quick customizable cockpit solution. This demo was also shown at 3 partner locations!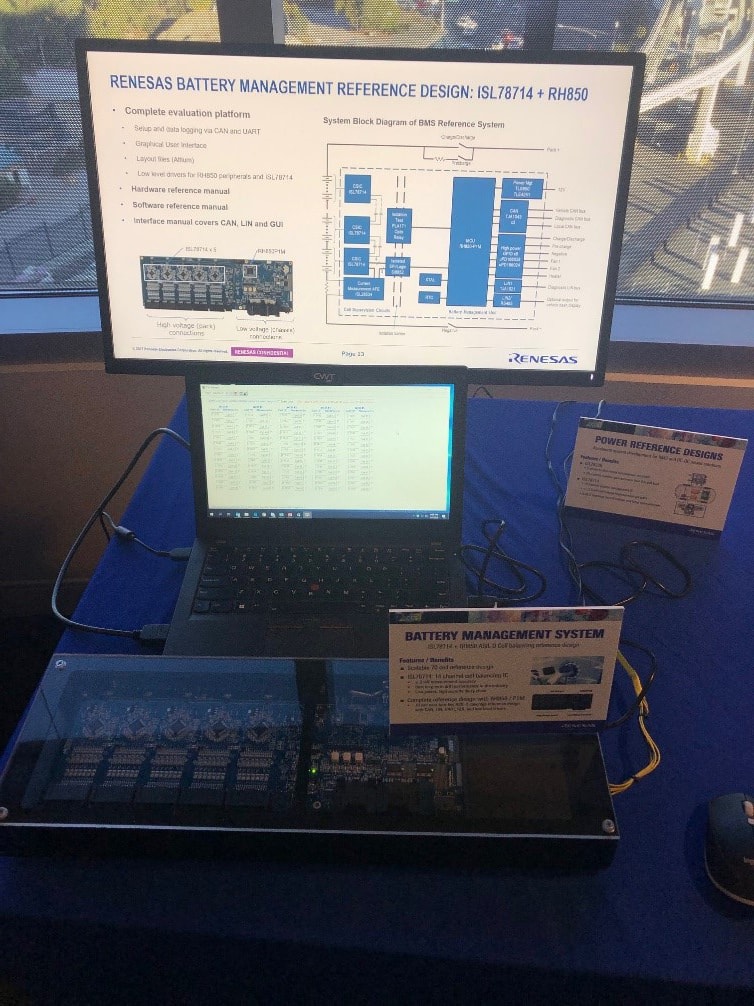 Battery Management Reference Design with ISL78714 and RH850 – 14 channel cell-balancing with +/-2mV measurement accuracy alongside our ASIL D MCU RH850 / P1M.
More information on our Battery Management IC ISL78714 can be found here:
https://www.renesas.com/us/en/products/automotive/battery-management-systems/cell-balancing-safety/device/ISL78714.html
More information on our RH850 MCU's can be found here:
https://www.renesas.com/us/en/products/microcontrollers-microprocessors/rh850.html
Plus, a few other exciting new demonstrations from our new friends at Intersil and IDT, but those are not publicly released yet … so you all will have to wait a little longer to hear about those!
And finally, a few of the team members of Renesas Automotive at CES, celebrating on Friday a successful week of CES!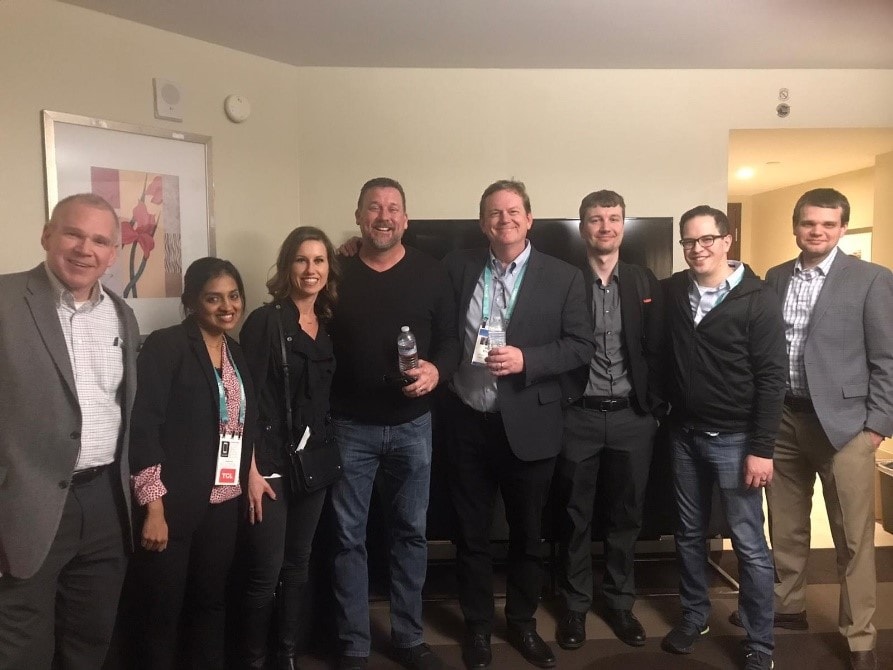 Till next year Vegas!
---
Registering for a My Renesas account allows you to request free samples for selected products, submit technical support requests, and get access to training, tool downloads, document update notifications, and more.
The content in the blog, including, but not limited to, product prices and specifications, is based on the information as of the date indicated on the document, but may be subject to change without prior notice.