Greetings, Wireless Power enthusiasts from the Marco Polo Hotel in Shenzhen, China!
IDT is hosting our Leading the Charge seminar today where we discuss all things Wireless Power for smartphones. The room here is filled to capacity with wireless power and smartphone engineers from all over China.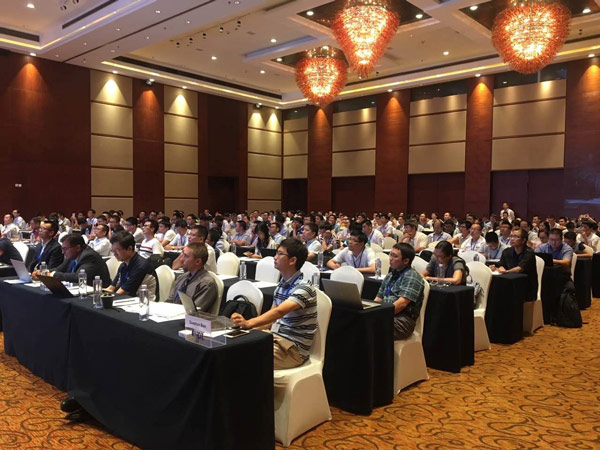 It is a very exciting event and I am honored to share the stage with the top engineers in the industry such as:
Jianbin Hao – who pioneered the scalable SoC architecture for Wireless Power
Rui Liu – who runs IDT's product definition and Applications teams
Nicholaus Smith – who leads IDT's automotive wireless power team
Barry Du – who leads IDT China's mobile segment team
Zhitong Guo – who is one of IDT's top applications experts
First up was Andy Lai, our VP of Sales in Greater China who gave everyone a warm welcome and background on the successful journey of IDT, Inc.
I presented next and described IDT's history and vision for Wireless Power. We are Leading the Charge toward wireless power being available everywhere. 
Next up was Jianbin. The large audience was spellbound throughout his keynote speech as he described IDT's system approach to wireless power. We consider every aspect of the system from the travel adaptor to the battery and are the only supplier to provide a true and proven system solution with tightly integrated hardware, firmware, and algorithms for wireless charging.
I spoke to a few folks during the first break. They were all blown away by the opportunity to attend this seminar with the top folks in the industry. They said Jianbin did an incredible job breaking down the system approach and what it means to their designs. 
I think we are going to need more eval kits! Everyone is clamoring around the tables for our disti partners trying to order development kits.
Next up in Part II—Wireless Power Standards, Resonant Tanks, Qi Transmitter Design Part 1
To learn more about these topics and IDT Wireless Power solutions in the meantime, please visit idt.com/wirelesspower or zh.idt.com/wirelesspower for the same content in Chinese.