For wireless power mavericks who didn't get an opportunity to visit IDT at CES 2019 to see the latest IDT wireless charging demos, here are a few highlights from the team. With our demos we showed how IDT is leading the charge with our innovative products and highlighted the coming trends consumers will see in successful wireless charging products on the market in next 18 to 24 months.
We had four featured demos: 
Innovative technology enabling smartphones to wirelessly charge other devices and how it can make next generation products smarter 
Ventiva Ionic Cooling Engine (ICETM)  for 20W of wireless power transfer
Smart wireless charging products using in-band bi-directional communication to enhance end user experience
Easy-to-use customer reference design to build in-cabin Automotive wireless charging in a very short time
All the latest premium smartphones are now available with a wireless charging receiver which enables consumers to conveniently charge their smartphone batteries on any Qi-certified wireless charging transmitter. IDT believes that the utility of the wireless charging-enabled smartphones significantly increases if the phone itself becomes a power source (transmitter) and can charge accessories such as smart watches or ear pods, even another Qi-certified phone. We are enabling this feature in our next-generation receiver products.  These power sharing capabilities allow our customers to design a product which can receive and transmit power without any additional transmit power coil or wireless power transmitter IC.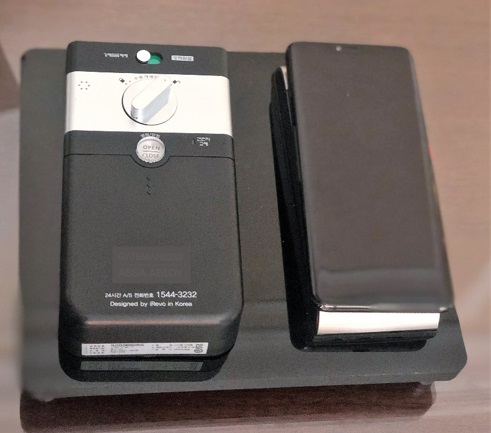 We showed how a phone can act as both a receiver and transmitter and share its power to charge another phone and accessories. We even showed how it can be used to lock and unlock a battery-less smart lock. Battery replacement or battery charging is a major customer concern for smart locks and smart accessory products. This device to device charging capability can help smart lock and accessory manufacturers build products that don't require batteries.
IDT believes that in the very near future, consumers will be able to wirelessly charge their devices at up to the 20W power level. One of the biggest challenge with 20W charging is keeping the transmitter and receiver cool and avoiding triggering the thermal protection loop in the receiver to throttle the power back. IDT partnered with Ventiva to solve this problem. Ventiva has perfected the science of building a cooling engine without any moving parts and appears to work like magic. IDT and Ventiva built a transmitter stand with a single IDT controller which controls the Ionic cooling engine and transmits power to the receiver. You can find more details on this technology in our press release.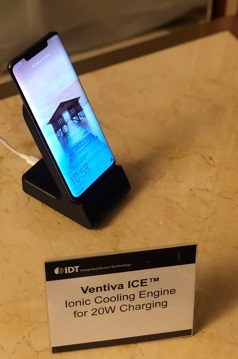 We even showcased how wireless charging receivers can use in-band communication to authenticate transmitter devices and enhance user experience by providing faster wireless charging and displaying the right notifications based on the context is the devices are in, i.e. charging at home, in a lab or on a factory floor.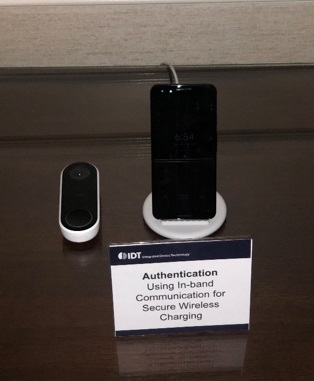 We demonstrated how easily customers can integrate our recently released Automotive customer reference board into their in-cabin wireless charging products. We also built a futuristic demo in which we showed how a car can authenticate a user and personalize the settings in the car when different users place their phone on the built-in wireless charging transmitter pad. Read more about the growth in Automotive wireless charging in our blog.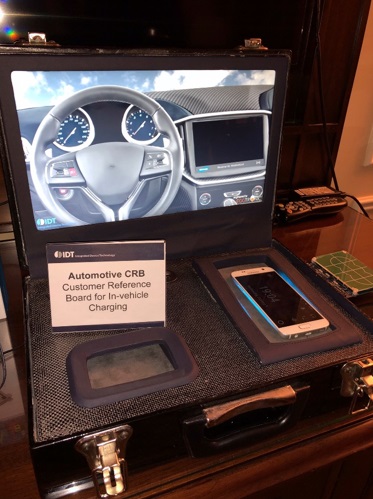 We had amazing customer meetings and great conversations with wireless power enthusiasts. Our team worked hard all week but enjoyed some great bonding moments at dinner parties and post-dinner debrief session. We are all looking forward to CES 2020!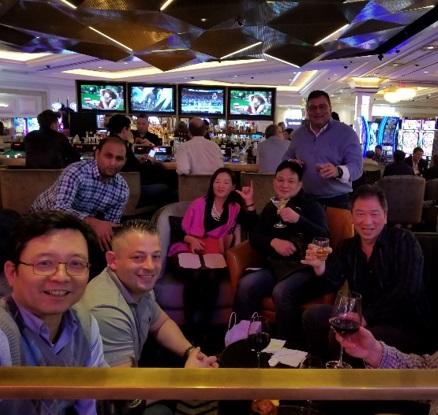 For more information on IDT's wireless power technology and our latest product releases, visit idt.com/wirelesspower.