Zynq®-7000 devices are equipped with dual-core Arm® Cortex®-A9 processors integrated with Xilinx's 28nm Artix®-7 or Kintex®-7 based programmable logic for excellent performance-per-watt and maximum design flexibility. With up to 6.6M logic cells and transceivers ranging from 6.25Gb/s to 12.5Gb/s, Zynq®-7000 devices enable highly differentiated designs for a wide range of embedded applications, including multi-camera drivers assistance systems and 4K2K Ultra-HDTV.
This winning combination highlights the power devices on the reference board for the Xilinx® Zynq®-7000 family and suggested timing solutions from Renesas.
Visit the Zynq-7000 power solutions page to learn more. 
System Benefits:
Pre-programmed PMICs specifically designed to meet this use case 
Flexible power solutions
VersaClock® clocks capable of 350MHz outputs and low jitter attenuation
The ISL21010 provides precise and stable voltage reference for Zynq®-7000 SoCs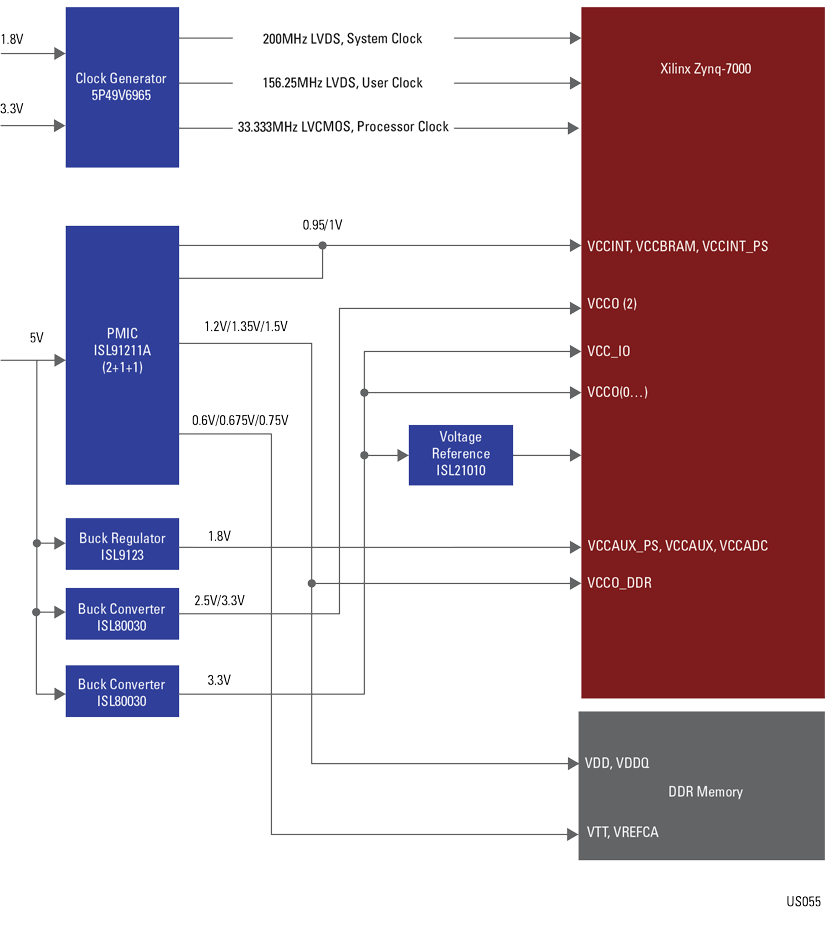 Related Products