Xilinx's family of Kintex®-7 FPGAs provides the best price/performance/watt at 28nm while offering high DSP ratios, cost-effective packaging, and support for mainstream standards like PCIe® Gen3 and 10 Gigabit Ethernet. The Kintex-7 family is ideal for applications such as 3G and 4G wireless, flat panel displays, and video over IP solutions.
This winning combination highlights the power devices on the reference board for that Xilinx® Kintex®-7 family and suggested timing solutions from Renesas.
Visit the Kintex-7 power solutions page to learn more.
Key Features:
 Power modules are complete DC/DC power solutions that reduce design time, lower cost and save board space
 Pre-programmed PMICs specifically designed to meet this use case
 VersaClock® clocks capable of 350MHz outputs and low jitter attenuation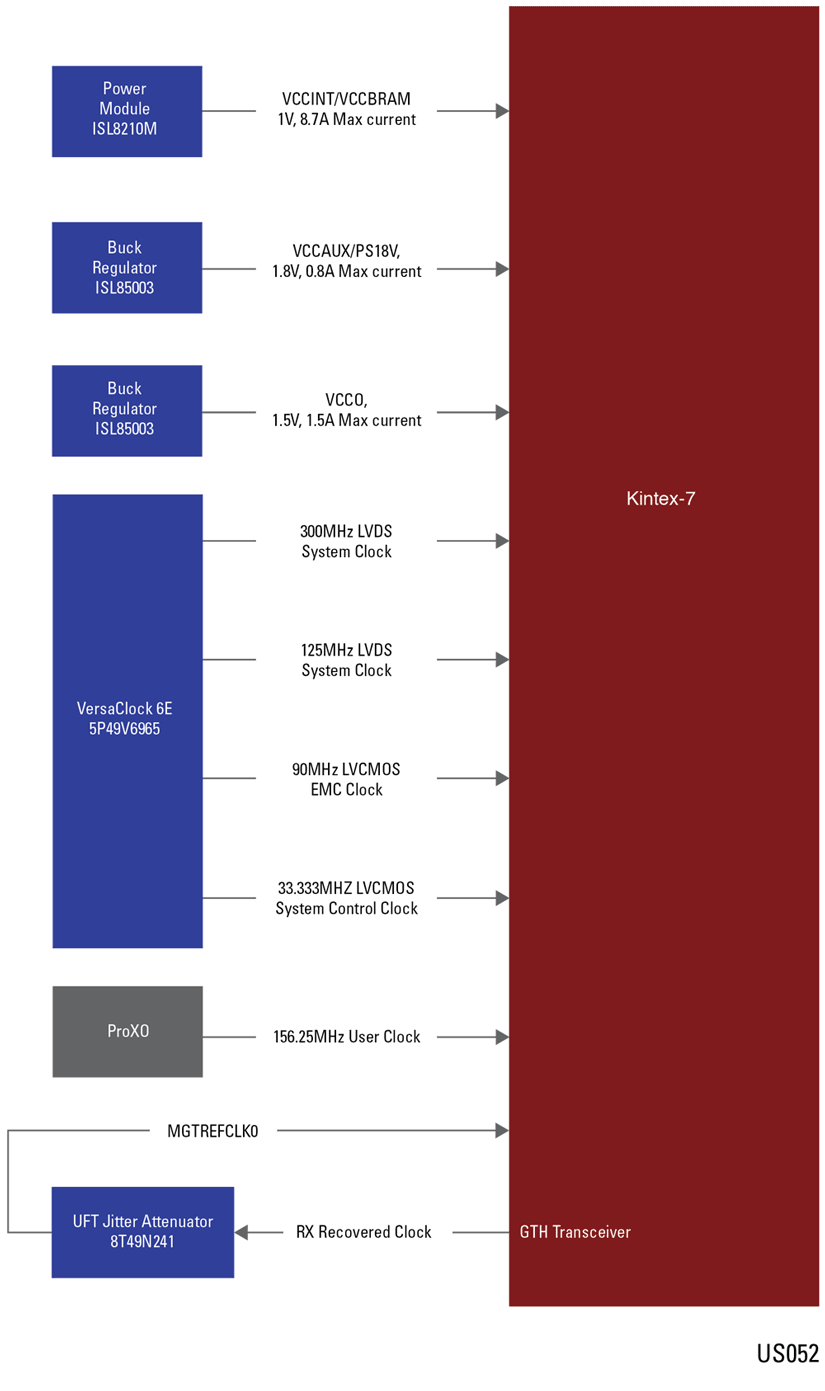 Related Products