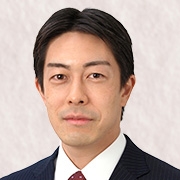 Senior Vice President, Deputy General Manager of Automotive Solution Business Unit
Mr. Maoka serves as the Senior Vice President and Deputy General Manager of the Automotive Solution Business Unit at Renesas Electronics Corporation. He is also the Chairman of Renesas Electronics China.
He began his career at Renesas in December 2013 as the General Manager of the Corporate Planning Division. His prior post was the Deputy General Manager of the Production and Technology Unit and held other roles such as Vice President of the Corporate Planning Division and Chairman of Renesas Semiconductor Design Beijing.
Prior to his career at Renesas he served as the Strategy Director and later Commercial Operations Director of Lenovo Ltd. In Japan.
He started his career at A.T. Kearney and later served as the Senior Manager of Japan Regional Strategy and Head of Industrial and Multi Market Regional Center at Infineon Technologies Japan.