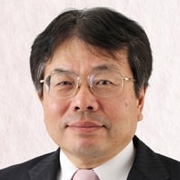 Representative Director, Chairman
Mr. Tsurumaru serves as the Representative Director and Chairman of Renesas Electronics Corporation.
He began his career at Hitachi and served key posts such as General Manager of Naka Manufacturing Division.
After the joint venture of Hitachi and Mitsubishi Electric was established he served the posts of General Manager of Strategic Production Planning Div. and Managing Officer and Executive General Manager of Production and Technology Unit for Renesas Technology.
Since the merger of NEC Electronics and Renesas Technology, he has served posts including Senior Vice President and Vice President of Production and Technology Unit and Representative Director, President & CEO. He has been part of the Member of the Board since June 2012 and holds his current post of Chairman since June 2016.