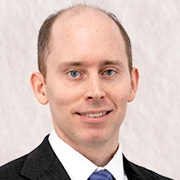 Senior Vice President and CLO
Jason Hall serves as Senior Vice President and Chief Legal Officer of Renesas, and is responsible for the company's legal, intellectual property, IT, procurement and supply chain management organizations. Jason joined Renesas as corporate counsel for the Americas, and through a series of promotions, became general counsel for the worldwide organization in 2017.
Prior to joining Renesas, Jason was an intellectual property associate at Morrison & Foerster LLP in their San Francisco office. Based in Silicon Valley, he represented large technology companies across a variety of legal matters, including representation of two clients in federal trials where the amount in dispute exceeded $1B in each case. As a registered patent attorney in the US, he also participated in the firm's pro bono prosecution program.
Jason obtained a Juris Doctor degree from Northwestern University School of Law, and a Bachelor of Arts in Chemistry, Political Science, and Public Administration from Augustana College.