Soon after the release of our fast prototype kits, we received enormous interest from a variety of customers. Many were very enthusiastic to learn more about wireless power – a rapidly emerging field in power semiconductor industry. Looking at the continued customer response, we decided to put together an educational event to cover various topics and aspects of wireless power systems. Our application engineers, who were already very busy juggling their time between new product releases, lab debugs, design reviews and customer support activities, welcomed the idea without any hesitation. They wanted this event to be a valuable technical conference and didn't want to use any of the standard (existing) product description material. They put in long hours and created new, very high quality material to bring any power engineer up to speed with wireless power systems.
When we floated the technical conference idea to our distributor partners, they were immediately onboard and asked how they could help. Our very energetic marketing communication team, incredible sales people, and wonderful partners all spread the word among the customers. With just word of the mouth promotion, we received twice the number of registrants as we initially planned for.
On the day of the event
Distributor partners, coil vendors, and our engineers went to work early getting the demo tables set up. Customers bustled in and quickly settled down. Our VP of sales kicked off the event by introducing IDT and our team. Our GM outlined the business context of wireless power. Our VP of engineering, who was with the team since the beginning, went over the fundamentals of wireless power transfer. Our applications team director covered the basics of the Qi standard and got everyone familiar with commonly used terminology. Our applications experts spoke on much-awaited topics such as how to design resonant tanks, Receivers (Rx), Transmitters (Tx) and ensure your final design meets the Qi standards requirements. We wrapped up the conference with a lively panel session and Q&A.
Customers were very involved in the discussion, thoroughly making notes, and taking pictures of key slides. Soon after the talks and during the breaks, customers were engaging the speakers and asking more follow up questions. Our applications engineers enjoyed the stardom…definitely more than five minutes of fame!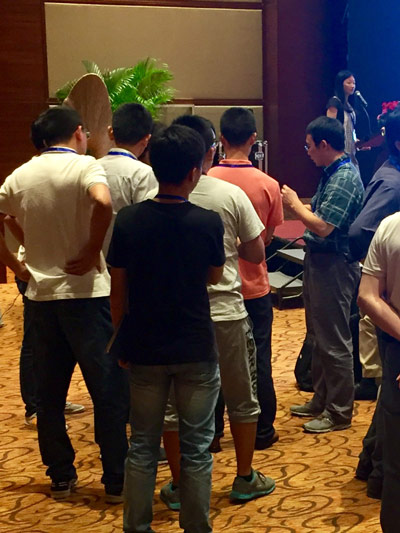 During the breaks we had demo tables setup to showcase products from IDT, distributor partners and coil vendors. As always, we had some very good conversations at the demo tables. Customers were excited about the products, went over the system challenges they are currently facing, and gave a lot of new ideas for our next generation IDT products. To top it off, all of the attendees (including us) got some IDT swag.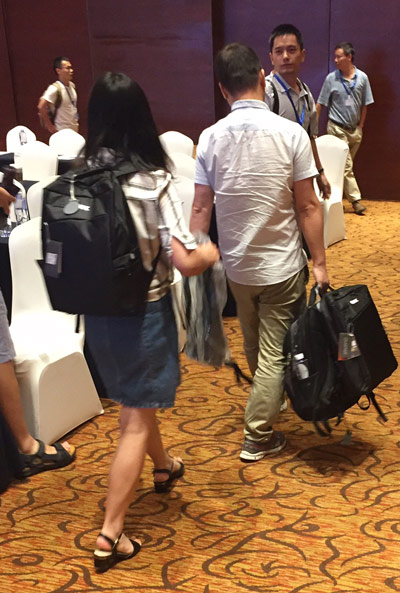 All in all, the event was spectacular. It is always great to spend time with customers getting direct feedback. This event reinforced that IDT is not only a market leader but also a thought leader in the wireless power industry. I wouldn't mind taking a 14-hour flight to dynamic Shenzhen (it was cloudy with thunderstorms forecast all weekend) from sunny California to attend such an event.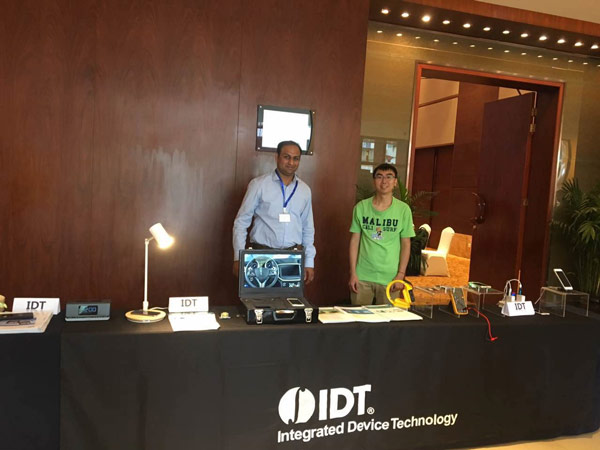 Please visit idt.com/wirelesspower to check out the fast prototyping kits, read app notes and download datasheets.
You can read more about the Shenzhen seminar in Chris Stephens' blogs from inside the session room: