Renesas provides a complete hardware and software development kit for advanced driver assistance system (ADAS) and automated driving applications including front camera, surround view and lidar.
System Benefits​:
R-Car V3H has an image recognition engine with an optimized performance-to-power balance and the Quad Arm® Cortex®-A53 and Cortex-R7, enabling advanced video processing and image recognition.
Safe PMICs: Highly integrated, ISO 26262 compliant power supply, optimized for the V3H SoC to reduce the solution bill-of-materials while providing industry-leading efficiency.
Programmable clock generator: Flexible clock generator capable of generating any clock frequency from 1MHz to 500MHz, allows a single device to replace several crystal oscillators.
Supports RGMII (2 channels) as the Ether IF and CSI2 (2 channels) as the camera IF to support various inputs and outputs.
Image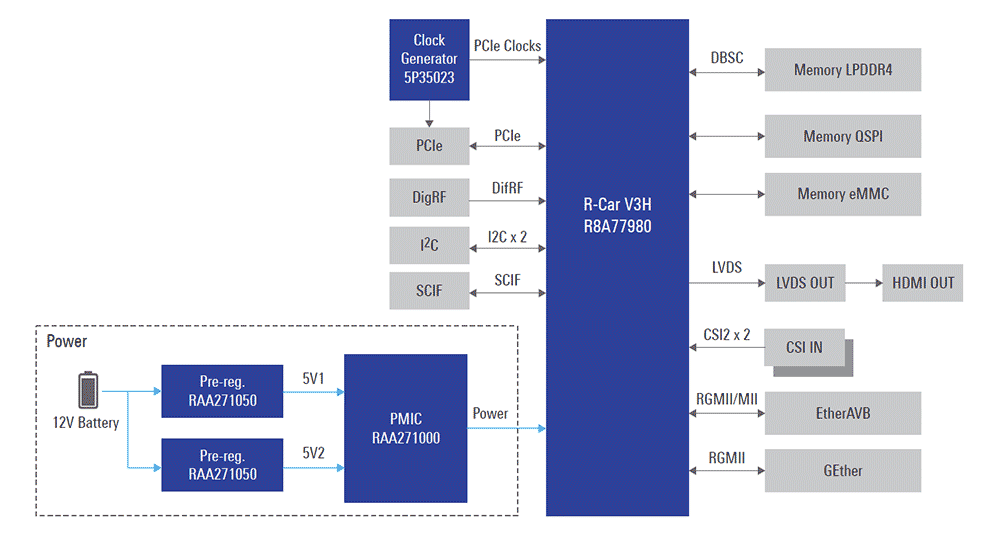 Related Products