Renesas and LUPA have developed an all-in-one scalable camera platform called EagleCAM. This solution can be extended to applications such as surround view, driver monitoring, augmented reality video, and driving support functions by RADAR fusion.
System Benefits​:
Turnkey end-to-end solution for NCAP*1 on front camera application (ASIL B).
A variety of perception software is available from partners, which greatly reduces R&D turn around time (TAT) and efforts.
R-Car V3H: Highest TOPS/Watt performance with deep learning engine for object detection, classification algorithms, Classic AUTOSAR*2 support. Scalability with R-Car V3M
Highly integrated power management ICs ensure ISO 26262 compliant power supplies and are optimized for the V3H SoC to reduce bill-of-material (BOM) costs while providing industry leading efficiency.
*1 NCAP (New Car Assessment Program)
*2 AUTOSAR (AUTomotive Open System ARchitecture)
Image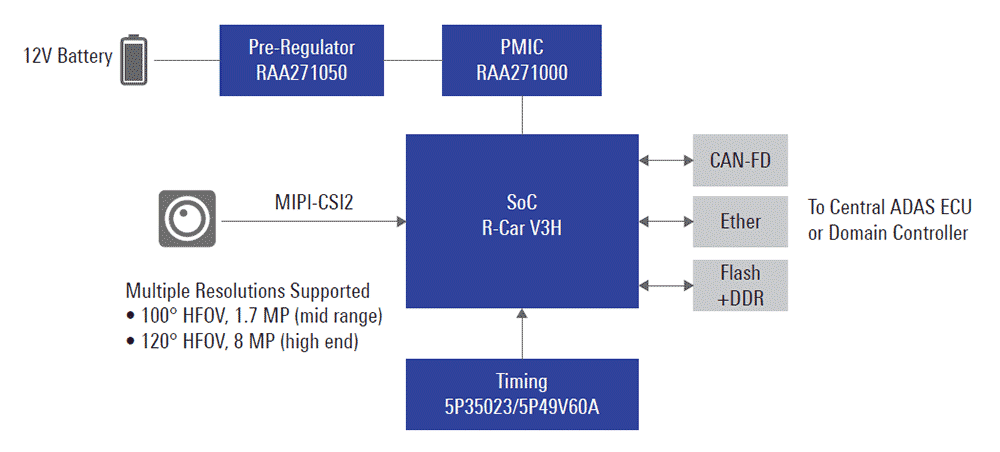 Related Products