IDT's Acts of Giving program is primarily focused on supporting organizations that promote STEM education in underprivileged communities. IDT is also minded towards being an active community member in the cities where we have offices. We offer opportunities for our employees to volunteer on-site and off-site and also offer a charitable donation matching program (up to $250 per employee per calendar year).
SVCF / Teen Force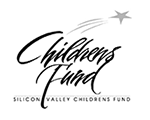 The Silicon Valley Children's Fund (SVCF) is s a 501(c)(3) nonprofit committed to improving educational and life outcomes for foster youth. SVCF has provided over $3M in scholarship dollars to foster youth in Silicon Valley. Our persistent coaching model provides high school and college foster youth continuous mentor support, education planning, tutoring, career exploration and an unconditional commitment to help them define and achieve their life dreams! SVCF scholars are 10x more likely to graduate from college, compared to only 3% of foster youth nationally.
Sunday Friends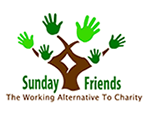 Sunday Friends empowers families to break the generational cycle of poverty by fostering positive development in children while educating and guiding parents to support their children's life success. Children and parents work together to learn, earn and serve the community.
EqOpTech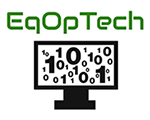 Founded in May 2016, EqOpTech, a 501(c)(3) nonprofit organization, promotes Equal Opportunity learning and STEM education through Technology in under-served communities. Our goal is to bridge the digital and education divide by enabling free, equal opportunity learning via access to technology in under-served community while inspiring and engaging student volunteers to give back and serve as role models to gain meaningful experiences and leadership skills. 
Triton Museum of Art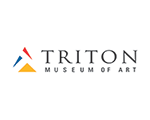 For 50 years, the Triton Museum of Art has been a destination for the community, providing a venue where local artists exhibit their work alongside regional and national artists, and where students of all ages learn about art and the creative process. Located across the street from the Santa Clara Civic Center, the Triton Museum of Art collects and exhibits contemporary and historical works with an emphasis on artists of the Greater Bay Area. The Museum reaches over 158,000 people annually, through its exhibitions, education and community programs, and satellite gallery and exhibition spaces.
Greene Scholars Program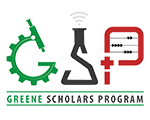 Leveraging our unique collaborative model, the Greene Scholars Program assists youth successfully complete higher education in STEM, and serve as positive role models and contributors to their communities. GSP uses technology to reinforce core subject knowledge through hands-on, student-centered project learning. We provide enrichment opportunities that expose scholars to career path options, the workplace, and innovation in technology. We believe that as scholars build and apply these skills, their STEM-competence and STEM-confidence grows, providing what they need to improve their performance in all academic areas.