RA Partner Ecosystem Solutions
Description
Veridify's DOMETM (Device Ownership Management and EnrollmentTM) solution delivers a flexible onboarding and ownership management blockchain platform for low resource IoT edge devices.
Key Features
Comprehensive device onboarding
Device-level security management
Can be implemented in software only
One-way and mutual authentication
Supports higher level services
Solves the "last mile" key management problem
Manage/upgrade firmware in edge devices
Does not require persistent Cloud/Network connection
Quantum-resistant to all known attacks
Block Diagram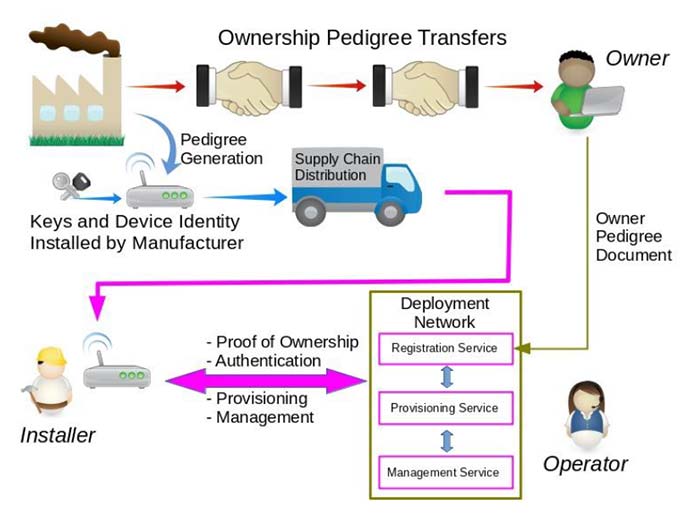 Target Markets and Applications
Industrial Process Controls
Smart Buildings
Utilities and Smart Grid
Embedded Medical Devices
Automotive
Related Links
About the Veridify & Renesas Partnership
Disclaimer: THIS MATERIAL IS PROVIDED "AS-IS" FOR EVALUATION PURPOSES ONLY. RENESAS ELECTRONICS CORPORATION AND ITS SUBSIDIARIES (collectively, "Renesas") DISCLAIM ALL WARRANTIES, INCLUDING WITHOUT LIMITATION, FITNESS FOR A PARTICULAR PURPOSE AND MERCHANTABILITY. Renesas provides evaluation platforms and design proposals to help our customers to develop products. However, factors beyond Renesas' control, including without limitation, component variations, temperature changes and PCB layout, could significantly affect the product performance. It is the user's responsibility to verify the actual circuit performance.