Published: October 20, 2022
Functional safety is an integral part of the overall safety of an industrial system or equipment where automatic protection is a key requirement to ensure safety. The functional safety systems are composed of E/E/PE (Electrical, Electronic, Programmable Electronic) that are used for the fulfillment of safety functions across a wide range of applications.
The basic principle of functional safety is to protect users/operators from any type of harm or injury during its use. The scope of functional safety is wide and varied across divergent industrial operations where a large number of machinery/devices are either operated individually or collectively. Whether its electrical, electronic or electro-mechanical appliances, all are capable of generating different types of potential hazards. Overall, functional safety is a measure of the confidence that a machine or system will immediately implement safety and operator protection measures when needed. Irrespective of use cases, functional safety is imperative for the safety lifecycle of all areas, whether it's related to the operations or associated equipment/solutions in the industry. A brief impression about the same along with failure categories is provided in Figure 1 to define the concept as a safety device.
Image

Figure 1. Concept phase in safety lifecycle
IEC 61508 provides adequate insight into the functional safety standard for electrical, electronic, and other programmable electronic safety-related systems in sector-specific applications.
Image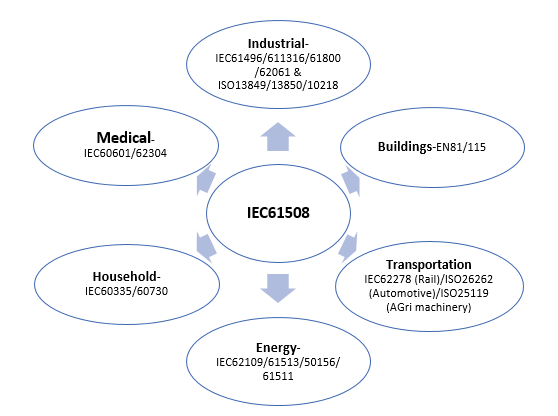 Figure 2. Industry-specific functional safety standards
With industrial manufacturing firms are undergoing rapid transformation, functional safety has become an integral part of industrial solution development as it averts systematic failures, anticipates its effect or mitigates future risk, and has transformed the way engineers think about designing systems. Market leaders who provide various system-level solutions, for example, BMS, TMC, HIPPS, ESD, and SCADA, as well as device-level solutions such as safety valves, actuators, sensors, and so on, to minimize the associated risk involved through various functional safety measures governed by IEC 61508.
Image
Figure 3. Scope of functional safety implementation
The challenge associated with any functional safety solution is not related to devices and the relevant software tools only but also its domain-specific use cases (refer to Figure 3). The intrinsic safety criteria for different industrial segments vary according to their applications. Although advances in semiconductor devices have paved the way for the effective implementation of safety constraints in industrial automation, there is still enough gap to review potential malfunction at the device level, system level, and operation level.
Image

Figure 4. Technical issues for developers for attaining functional safety standards certification
Therefore, validation organizations such as TUV have a rigorous process for certification before consenting to the use of a device/system in any industrial arena. This certification process initiates with the ideation stage, followed by concept review, development planning based upon requirements, detailed design trial and functional evaluation for hardware and software components involved, and finally, third-party inspection. The entire procedure has technical requirements and processes that are absent in conventional development. Keeping such constraints in mind, to avoid dangers caused by failures that may occur in devices and to further improve the system's safety, it is necessary to self-diagnose the main device used, MCU, in a redundant safety system. Renesas provides solutions for that purpose.
Renesas offers cutting-edge solutions for industrial automation applications. The product portfolio includes industry-grade MCUs/MPUs, power devices, sensors, interface and connectivity solutions, and so on. From this wide portfolio, Renesas accelerates application development with dedicated industrial automation solutions that consider functional safety, whether for Motor Drives, Controls, Sensors, Industrial networks, or communication applications.
By providing end-to-end support across its product portfolio, Renesas experts assist customers in getting to the market faster. To start with, Renesas offers comprehensive training and facilitates an easy complimentary evaluation of software solutions. During development, Renesas' certified software helps accelerate customers' time to market and reduce the total cost of ownership. Commercial licensing is available for certified software solutions, and annual technical support is also provided as optional throughout the entire product development process.
Image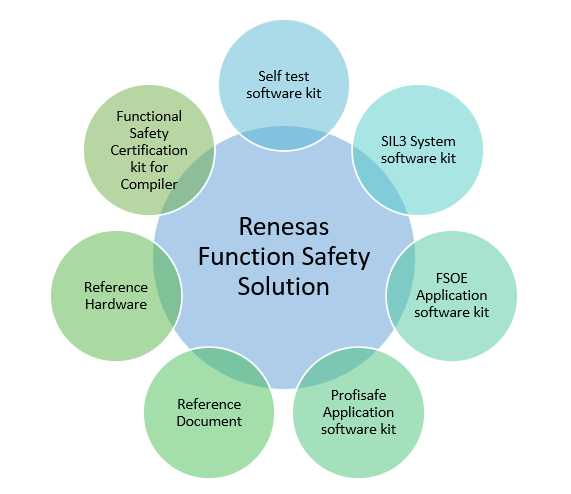 Figure 5. Renesas Functional Safety Solutions Environment
Figure 5 enlists solutions offered by Renesas Electronics to support functional safety system development on a segment basis. Renesas' functional safety solutions offer support for most, 60-70 percent, of the whole functional safety system development and certification process. This includes the specification review of the idea stage, the failure analysis and diagnosis programs needed for functional safety around MCUs, redundant structure and peripheral diagnosis, system-level diagnostic software for networks, and lastly, documentation for submitting these to certification bodies. This allows designers to complete a safety system independently by designing and developing device-specific parts in a customized manner as per their requirements.
The highly competitive Renesas Functional Safety Package ensures that developers only need to focus on system development because the MCU-based SW package and certification paperwork are readily available to integrate. The Certification Body certified Self-test and SIL3 System SW kit includes all of the MCU diagnostic and safety tasks to realize HFT=1 system configuration. Finally, the documentation guide for Functional Safety system development under IEC61508 provides additional assistance in achieving system certification.
In conclusion, using the Renesas functional safety solutions package allows for more time to complete system development which in turn can achieve a reduction in the overall cost and time to market. For more information, please visit our IEC61508 Functional Safety Solution page and (or) contact your local Renesas sales representative.
Previous blog post: Accelerate Functional Safety Deployment with Renesas Electronics