This solution provides a sensor signal conditioner, IO-Link PHY, control MCU, and other analog and power for an IO-Link slave solution for a resistor bridge sensor (e.g. pressure sensor). The design enables compact solutions which can be implemented in small spaces and contribute to time savings during development.
System Benefits​:
Scalable memory and package: RA2E1 wide array memory and package options fit various application requirements. LQFP, QFN, BGA, LGA, and CSP packages, Flash 32KB to 256KB, RAM 16/32 KB.
IO-Link PHY IC with regulator for a simple solution.
Renesas offers two types of slave PHY to be selectable depending on the users' system requirements:
Small form factor: Smallest package options fit very small PCB package requirements.
Energy efficiency: Energy-efficient capability down to 81µA/MHz (active mode) power consumption to reduce heat inside housing.
Wide operating temperature support: RA2E2 32-bit MCU, -40 °C to 125 °C (Ta) /140 °C (Tj) support to meet industrial criteria.
Target Applications:
Industrial Ethernet/IO-Link network
Pressure sensor, pressure indicator
Load cell
Image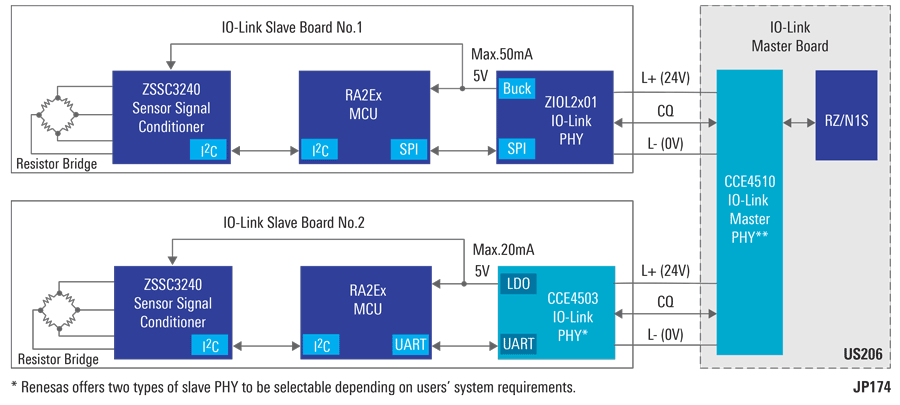 Image