IPD (Intelligent Power Device)
Intelligent power devices incorporate on-chip a variety of peripheral and protection functions and provide an effective way to boost system reliability and compactness. The available lineup includes the following products:
High-side drivers with on-chip load short protection function,self-diagnostic output function (including sense current output), and gate driver
Low-side drivers with on-chip overheating protection function
Thermal FETs with on-chip overheating protection function and package that is interchangeable with power MOSFET
Gate drivers with on-chip peripheral functions for motor applications
High Current Operation Series
Image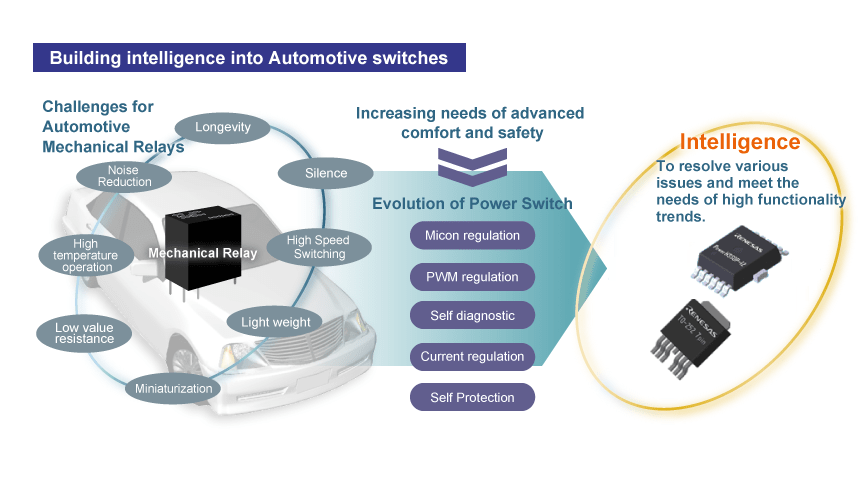 Robust & Safety Series
Power MOSFET/IGBT
Renesas offers an extensive lineup of power MOSFET products covering a wide range of voltage and current ratings as well as different package types to enable customers building various types of electric equipment to select the optimal device for their specific appliacation.
We also supply bare-die IGBT products that enable customers to achieve an ideal match with the modules they design.