IDT Recognized for Integrated LCD Display Power Management, LED Driver, and Timing Controller Monolithic Mixed-Signal Device
May 4, 2011
SAN JOSE, Calif., May 3, 2011 – Integrated Device Technology, Inc. (IDT®; NASDAQ: IDTI), the Analog and Digital Company™ delivering essential mixed-signal semiconductor solutions, today announced that the IDT VDAP1000 PowerSmart Display Panel Controller has won the prestigious EDN Innovation Award in the Application-Specific Standard Products (ASSP) category.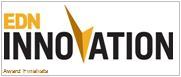 "We are honored to see our product win EDN Magazine's Innovation Award. It is a clear demonstration of solid execution, commitment to innovation, and the success of our integration and power management strategy," said Dr. Ted Tewksbury, president and chief executive officer at Integrated Device Technology. "The VDAP1000 is the first analog power management and LED backlighting chip to be fully integrated with a digital timing controller into a single device. IDT's innovative power management capabilities coupled with a strong digital foundation put us in a unique position to solve complex system-level problems to benefit our customers."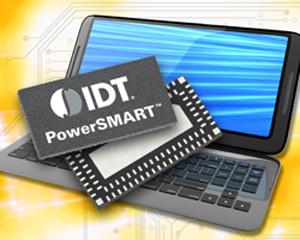 IDT's award-winning device, the VDAP1000, is the industry's first monolithic mixed-signal total system solution for TFT LCD panels, such as those used in tablet PCs, notebooks, and netbooks. This innovative device from IDT integrates power management and a four-channel LED backlight driver with a full-function low-voltage differential signaling (LVDS) timing controller.  Traditionally, these three functions were served by three different chips. The VDAP1000, however, integrates all three functions onto a single chip, saving precious board space, system power, and cost – enabling system architects to design the industry's most compact and efficient portable devices. In addition, the IDT VDAP1000 features spread spectrum technology to reduce electromagnetic interference (EMI), improving signal integrity and system performance.

          The VDAP1000 EDN award complements the recent award from Electronic Engineering and Product World (EEPW) for IDT's 90E2x family of wide-dynamic range power metering ICs. For more information on the VDAP1000, visit www.idt.com/go/PowerSmart.
About EDN
EDN, published by UBM Electronics, serves the vital information needs of design engineers and engineering managers worldwide. EDN.com delivers a three-dimensional view of the electronic industry via news coverage, strategic business information, and in-depth technical content. For more information go to www.edn.com.
About IDT
Integrated Device Technology, Inc., the Analog and Digital Company™, combines analog and digital technology to develop system-level innovations that optimize customers' applications and enrich the end-user experience. IDT uses its market leadership in timing, serial switching and interfaces, and adds analog and system expertise to provide complete application-optimized, mixed-signal solutions for the communications, computing and consumer segments. Headquartered in San Jose, Calif., IDT has design, manufacturing and sales facilities throughout the world. IDT stock is traded on the NASDAQ Global Select Stock Market® under the symbol "IDTI." Additional information about IDT is accessible at www.IDT.com. Follow IDT on Facebook, LinkedIn, Twitter, and YouTube.
###
IDT and the IDT logo are trademarks or registered trademarks of Integrated Device Technology, Inc. All other brands, product names and marks are or may be trademarks or registered trademarks used to identify products or services of their respective owners.