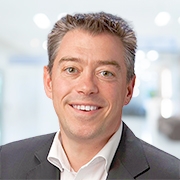 Senior Vice President, Head of Sales and Corporate Digital Marketing, IoT and Infrastructure Business Unit
Mr. Allexandre serves as the Senior Vice President and Head of Sales and Corporate Digital Marketing in the IoT an Infrastructure Business Unit at Renesas Electronics Corporation. He has held his current role since July 2019. Previously, he held the post of Senior Vice President and Head of sales in the Broad-based Solution Business Unit at Renesas, appointed in April 2019.
Prior to joining Renesas, he was IDT's Senior Vice President of Global Sales and Marketing in February 2017. A sales veteran with more than 20 years in the semiconductor industry, Mr. Allexandre's experience covers analog mixed-signal products in the mobile, industrial, telecom, cloud, consumer and automotive markets. He has led sales organizations in the United States, France, Germany and China.
Prior to joining IDT, Mr. Allexandre worked for NXP as Senior Vice President Worldwide Sales for Mass Market and Global Distribution. Before that, he was Senior Vice President of Worldwide Sales, Marketing and Supply Chain at Fairchild Semiconductors. Prior to Fairchild, he held various positions at Texas Instruments, up to Vice President of EMEA Regional Sales & Applications and Distribution.
Mr. Allexandre holds an MSc. in electrical engineering from the Institut Supérieur de l'Électronique et du Numérique (ISEN).