Xilinx's Zynq® UltraScale+™ RFSoCs integrate multi-gigasample RF data converters and soft-decision forward error correction (SD-FEC) into an SoC architecture. The multi-generation portfolio features a breadth of devices with varying direct RF performance to meet diverse spectrum needs and use cases. The integration of direct RF-sampling data converters offers the most flexible, smallest footprint, and lowest power solution for a wide range of radio applications. Although Xilinx has released a Gen3 version of this family, the Gen 1 and 2 are still in heavy use in the industry. 
An SoC with this level of performance demands a high-current power supply with tight regulation and extremely low jitter clock sources. This winning combination highlights the power and timing devices that Xilinx® chose for supporting their ZU2x and ZU3x products and additional suggested solutions that would be an excellent fit for many designs.
Visit the RFSOC ZU2x/3x page to learn more.
Key Features:
 Digital multi-phase power to deliver high current outputs with very low voltage ripple 
 Pre-programmed PMICs specifically designed to meet any use case
 FemtoClock®NG Universal Translator capable of 1GHz outputs with jitter specs in compliance with Ethernet standards up to 25G. Devices supporting up to 8   independent outputs allows users to minimize footprints with maximum flexibility.
 Added system synchronizer for IEEE 1588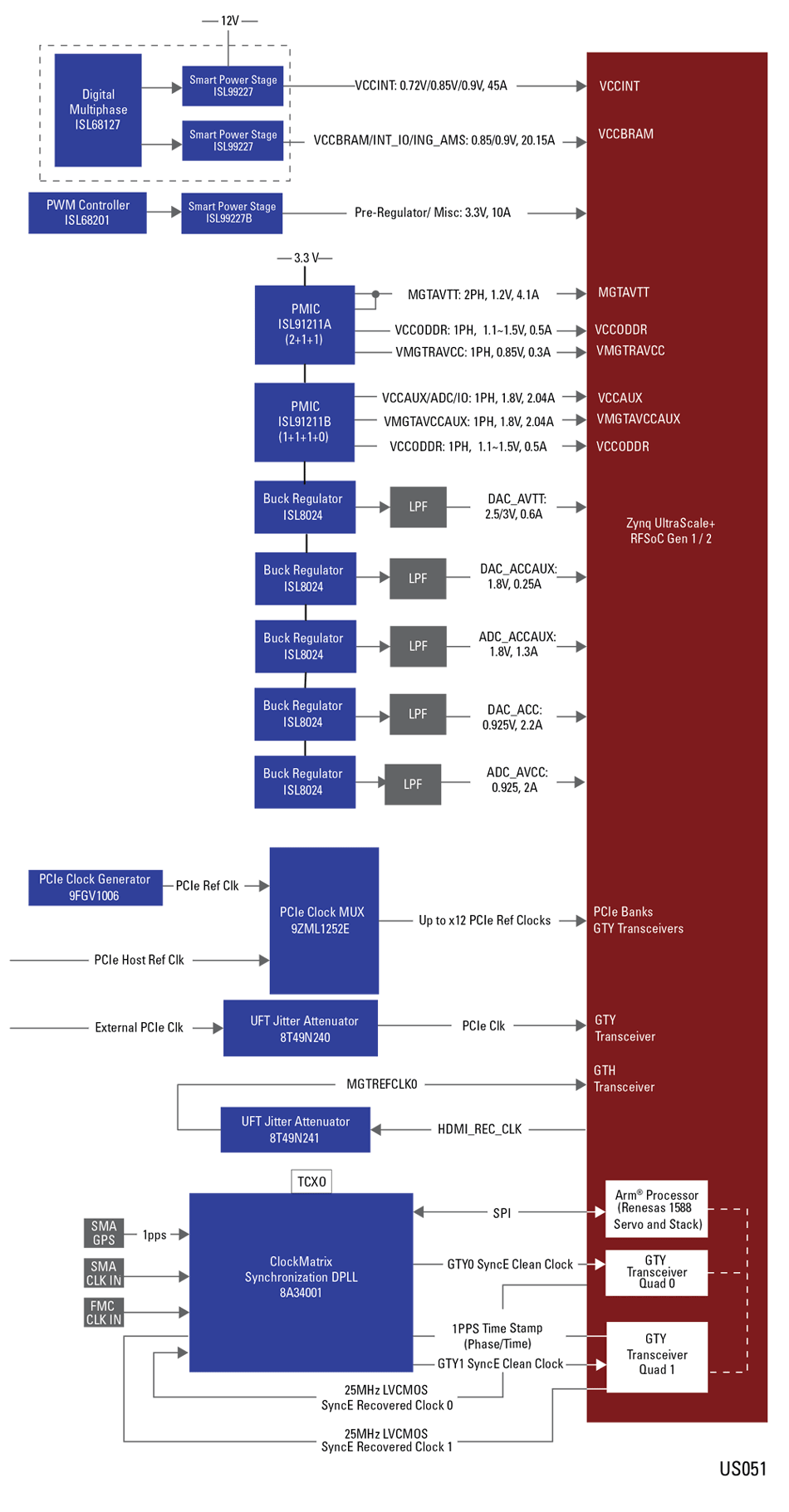 Related Products