This solution delivers an overall cockpit solution using the next-generation of haptic human machine interface (HMI).
System Benefits:
Low-latency direct drive for haptics drives distinct haptic effects triggered by multiple inputs without having to wake the apps processor.
BroadLED™ backlight driver technology in the iW7039 LED driver provides best-in-class LED current matching with the highest possible efficiency.
A flexible system power management IC (PMIC) can supply a wide range of multicore system-on-chip ICs (SoCs) and integrates full power rail management with multiple sleep modes for an optimized system solution.
Reduces cost and development time using PMICs verified for R-Car SoCs.
Reference boards provide a quick and easy start to development.
Image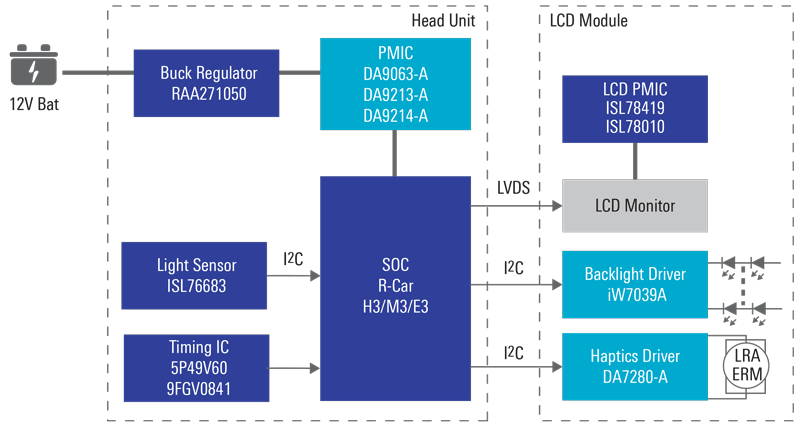 Image

Related Products