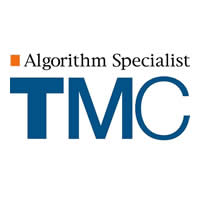 Update: December 19, 2019
Techno Mathematical Co., Ltd.
ZoomVoice software enables emphasizing a voice from target direction and suppressing ambient noises. This software is suitable for accuracy improvement of speech recognition devices and voice recording/communication devices.
Beamforming: Reduces noise from other directions (using two microphones)
Noise Suppressor: Reduces stationary noise
Product Overview

Features
It can be realized with two inexpensive omnidirectional microphones.
Original beam forming (directivity formation) and noise suppressor (steady noise reduction) to reduce noise.
The maximum amount of noise reduction is 30 dB (approx. 1/30).
Specifications
Sampling frequency 16kHz
Input data format 16-bit linear PCM (2 channels)
Output data format 16-bit linear PCM (1 channel)
Strength of beam forming reduction 7 levels of adjustment possible
Reduction strength of noise suppressor 7 levels of adjustment possible
Supported MCUs
RZ/G1H, RZ/G1M, RZ/G1N, RZ/G1E, RZ/G1C
Contact information
Techno Mathematical Co., Ltd.  International Sales Department
7F, Gotanda NN Building 2-12-19, Nishi-Gotanda, Shinagawa-ku Tokyo, 141-0031 Japan
Tel: +81-3-3492-3633, e-mail: info-sales@tmath.co.jp
URL: http://www.tmath.co.jp/