Automotive HD link (AHL) is a high-definition (HD) analog video link solution for parking assistance camera systems. It is ideal for rear camera, surround view and mirror replacement camera systems.
System Benefits​:
HD video transmission using low cost standard definition (SD) analog video cables and connectors.
Lower cable and connector cost by ~30% for automotive camera systems compared to digital transmission.
No latency and no loss in picture quality or object recognition accuracy.
Bidirectional I2C control channel – independent of the video.
R-Car V3H SoC offers low power consumption hardware accelerators for object detection/classification algorithms.
Optimized power management ICs for cameras and SoC.
Image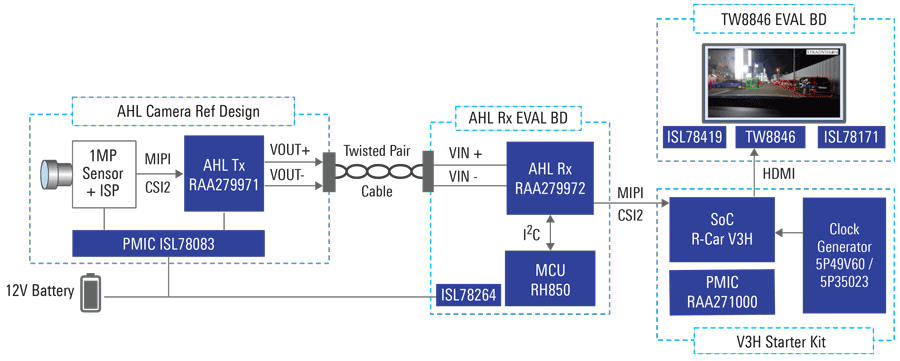 Related Products