Here at IDT, we've been having interesting discussions about the future of sensor design for the Industry 4.0 challenge.
As you have no doubt heard, Industry 4.0 is a broad industry initiative outlined to provide enormous potential for the improvement of industrial systems and move us all towards a fundamental change in the industry. The initiative covers the next phase of our global industrial revolution. In other words, it describes the digitalization of factory automation and provides the vision to move us towards the realization of a smart, connected factory as opposed to traditional systems continuing to operate as discrete autonomous solutions. Industry 4.0 supports four major disruptive segments—connectivity, incremental data volumes, data analytics and computational power.
Imagine that data is readily available through the complete chain, beginning at the sensor or similar "deep in field" system towards the cloud and then back to the system again with almost real-time access to all the data from hundreds or thousands of connected devices. Great examples are fully automated production lines with information transparency, maintained functionality and clearly defined digital communication chains. IDT is well-prepared to enable digital sensor solutions addressing the needs for this industrial revolution.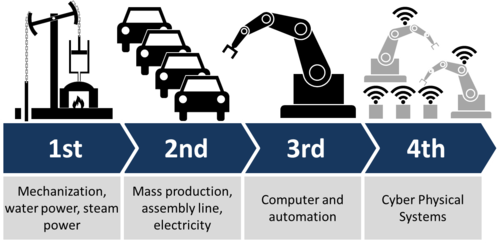 Our technology team's discussions are geared towards how IDT can further contribute to this enormous change in industry. Over the years of development in our portfolio, we have developed institutional competence in sensors, sensor design and sensor signal conditioning. Looking to our products, we provide solutions for resistive and capacitive sensor systems, including capabilities for high precision signal processing, in both system diagnostics and high-resolution output up to 24-bit. Combined with multiple options for analog or digital connectivity, IDT enables the highest level of flexibility in complex applications. Optimizing a sensor system for performance, interoperability and ultimately cost are major points in the development process of a complete solution and can be addressed by our portfolio of more than 25 different sensor signal conditioner products.
The challenge of selecting the right sensor and the right conditioning IC is normally one of the first steps for customers I am working with and it seems to be a common starting point for many more. With this in mind, I'd like to share two valuable resources to quickly and easily start your selection process:
Take the time to read about selecting the right SSC for your application in Choosing the Right Sensor Signal Conditioning IC compiled by our product development team
With that background, you can use our simple online SSC product selector page at idt.com/ssc to filter the portfolio based on your key requirements
With best-in-class support worldwide from the IDT team of sensing experts in all regions, it will be easy to identify, sample and evaluate the right sensor signal conditioner for your application.
I'm looking forward to meeting more of you soon on the path towards intelligent sensors for Industry 4.0.