Image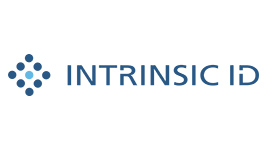 Intrinsic ID is a leading digital authentication company and the inventor of the SRAM Physical Unclonable Function (SRAM PUF). Since 2008, Intrinsic ID has leveraged inherent manufacturing variations in chips to create unique IDs and keys to authenticate chips, data, devices, and systems. With the integration of Intrinsic ID's device identity technology with the Synergy Platform, IoT customers are relieved from having to make trade-offs between cost and security.
Solutions and Products
Support
Disclaimer
The content included herein has been provided by other companies and Renesas does not claim any ownership therein. Renesas may or may not moderate or pre-screen the content included herein. Renesas requires partners to verify the functionality of their products on Synergy Platform and Renesas is not responsible in any way for the content included herein nor its quality. Renesas does not endorse any content included herein or any opinion, recommendation, or advice expressed therein, and Renesas expressly disclaims any and all liability in connection with such content, whether or not arising under the laws of copyright, libel, privacy, obscenity, or otherwise. Renesas does not provide support for any of this content; all support requirements should be directed to the owner or licensor of the content. Renesas retains the right, at its sole discretion and without prior notice, to pre-screen, refuse, or remove any content from the Synergy Platform.